.
Due to customer demand Crystal Display Systems (CDS) has launched a NEW portable 10″ transparent Display showcase creating the first truly portable Transparent Display system at an affordable price.  This neatly designed aluminium cased unit makes for an excellent Point of Sale (POS) centrepiece for Instore, retail, Museums, and Exhibitions running very easily from a built in media player to give a truly out of the box plug and play system.
This newly released design allows AV and design companies to easily demonstrate the technology to their clients and gain sales from that, which is not so easy with the 22″+ sizes.  Transparent Displays are a technology that the client needs to see live to appreciate.
As a part of the 'package' CDS can also offer specifically designed content for transparency to allow customers to see the full benefits and advantages of this transparent Display solution.
CDS currently has these in stock (subject to remaining unsold) and for the aforementioned reasons is finding great interest in this amazing technology breakthrough.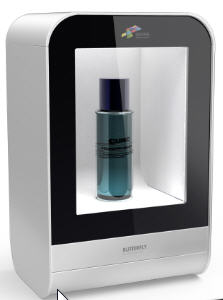 If you want to stand out at Exhibitions then transparent Display is the answer as in a world of many displays you need something different that captures the attention immediately.
Transparent technology has been used by many major blue chip brands such as Harrods, Nike, Casio, ESPN / Disney and many others because they make a difference!
"Click here to see video of the showcase with amazing content"
For more information and pricing please email info@crystal-display.com.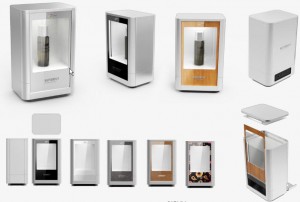 https://crystal-display.com/digital-signage/clearvue/
.