CDS antibacterial Touchscreens – Touch screens, displays and monitors, are used extensively in both consumer and industrial applications but what happens now, in this post-pandemic environment, when users don't want to touch devices? Will the public use gloves?  Not use the touch screens. Or will this Covid pandemic fear of touching surfaces be forgotten over time?
For existing touchscreens, you can use gloves, but what should OEMs be looking at for their new touchscreen designs?
 CDS feels it's new anti-microbial capacitive touchscreens which use a cover lens made with antimicrobial glass, which can reduce the growth of bacteria, mould, mildew, and algae on its surface could be the answer for those applications that need it. This can prevent the spread of germs from one user to the next and can be incorporated into any touch screen design on any type of display.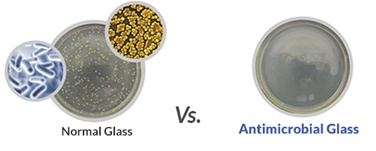 CDS is also working with our strategic partners on a new Touchless UI solution for displays where the user can hover above the surface and still create a touch on the screen, rather like Infra-Red (IR) touchscreens do. This will revolutionise the way users will interact with screens, allowing them to navigate a User Interface without ever having to touch the display.
So, if you are working on a new product design and want to incorporate technology that makes your touchscreen cleaner and safer for users, then have a look at the link below and then contact us to discuss your requirements so we can find you the best option.
Call us today +44 (0) 1634 791600