Our low cost touch monitors, ideal for the gaming industry, are good quality and high reliability but much lower cost than ELO or 3M etc. We want to help our customers save money with our low cost displays designed for volume applications where pricing is critical!
Our open frame displays have been deliberately designed with the most cost effective yet highly reliable components to keep costs to a minimum while still delivering the high quality you expect with our solutions.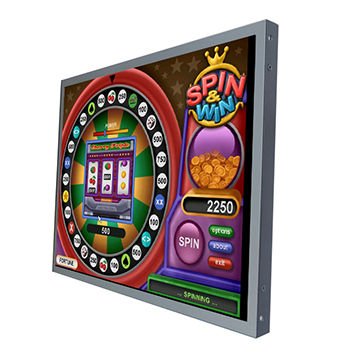 We have a wide range of sizes and designs available and can even customise with touch screens and embedded media players depending on your application. For touchscreen opportunities we can offer a wide array of different technologies including Infra-Red and PCAP. Our gaming monitors have full CE and FCC approvals making them suitable for use in any application.
Custom solutions are available upon request to meet your specific requirements.
For more information on our low cost gaming monitors click here
Or simply contact us by emailing info@crystal-display.com or call our UK office +44(0)1634 327420