As we all know, Microsoft officially released the new Windows 11 operating system after the launch of Windows 10 over 6 years ago. Windows 10 is the most widely using computer operating system in the world, with more than 1.3 billion devices on using now. Now, Microsoft have previously announced that Win10 system will be retired in 2025. TPM 2.0 is required to run Windows 11, as an important building block for security-related features. TPM 2.0 is used in Windows 11 with several features, including Windows for identity protection and BitLocker for data protection. Off course, we release the new CBOX-28X5 and CBOX-24X5 to include this feature.

The latest CBOX-28X5/24X5 series fanless industrial computers from Crystal Display Systems, equipped with the 8th gen. low-power 15w Whiskey lake-U or Apollo Lake J3455 processor, can supply different computing level CPU processors. At the meantime, CDS utilizes the modular design concept, can be equipped with TM-PC series and TM-PR series touch panels, to quickly achieve the same level of processing performance of the modular Panel PC TPC-PCS/TPC-PRS series. It helps to achieve rapid and stable supply and facilitate the factory Manufacturing inventory and optimization of manufacturing processes.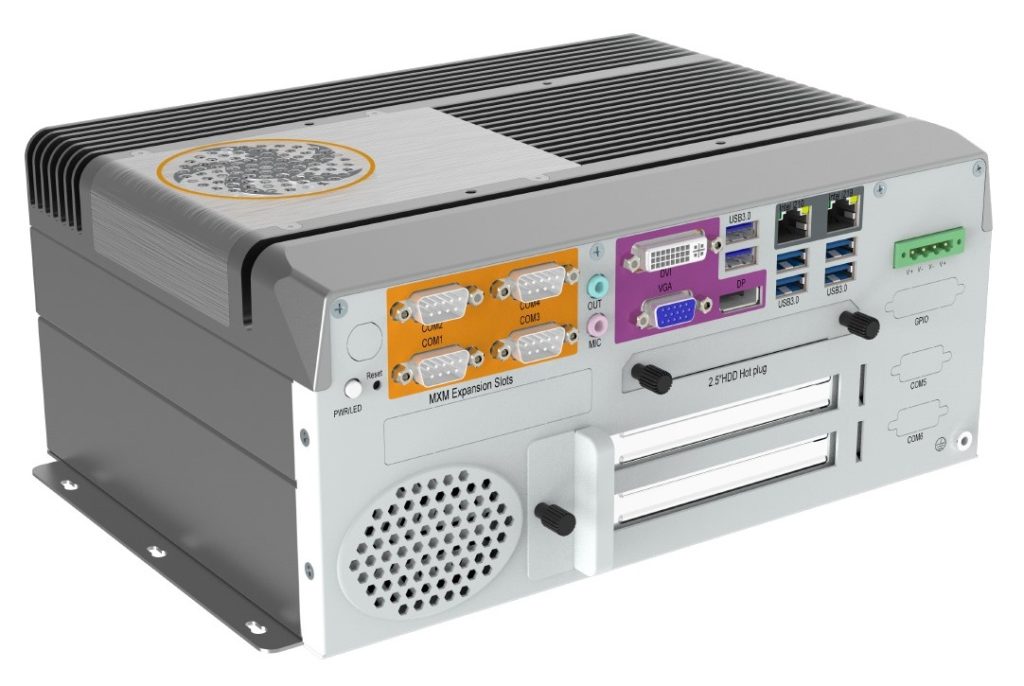 The new CBOX-28X5/24X5 series industrial box computer is designed with rich IO interfaces. It integrates 2x Intel Gigabit ethernet, 6x serial ports (COM1/6: support RS485, COM2/3/4: RS232, COM5: RS232 (optional GPIO)), 6x USB ports (4x USB3.0), 2x HDMI display ports. It optional support dual wireless expansion (2* M.2 key slots) for 4G/5G, WIFI/BT, WIFI6 functions. The CBOX-28X5/24X5 fanless box PC optional provides wide-voltage DC 9~36v power input; the whole system uses a high-strength sheet-metal box structure and a large area heat sink to achieve effective heat dissipation; the operating temperature can support industrial wide temperature -20 ~ +60 range, support wall mount, very suitable for industrial automation, industrial IoT, smart manufacturing, industrial robots, machinery, industrial control equipment, industrial communications and other industries.
Main features include:
1- High-strength sheet metal structure, large-area heat-sink, fanless design;
2- Intel Whiskey lake 8th Celeron, Core i3-i5 processor, Apollo Lake J3455 processor;
3- 1* M.2 2242/2280 and 1* 2.5" SATA storage;
4- DC 12V power input, optional with wide voltage DC 9~36V range;
5- Industrial operating temp. -20 ~ + 70C range, suitable for all kinds of industrial environment;
6- Rugged and compact design, dimensions 236.5 x 150 x 60 (mm);
7- 2* M.2 key slots, optional support dual wireless expansion: 4G/5G, Wi-Fi/BT and other industrial modules;
8- Rich IO: 2* GLAN, 6* COM, 4* USB3, 2* USB2.0, 2* HDMI.
Product Image:
Call us today +44 (0) 1634 791600