CDS technical director Tony Large shows off the masterpiece that is the LG transparent LCD fridge in this informative YouTube video.
Please watch for a great insight into the display and technology as below;
Key Features; 
Hybrid TLCD panel switches from Full transparent to Semi-transparent via a proximity Sensor. This gives greater impact at a distance with higher contrast content, whilst delivering the transparent content as you approach the fridge
TLCD panel is optically bonded to the front glass, improving contrast and removing glare
IPS M+ panel has an additional WHITE Pixel (RGBW) which creates a brighter and more vivid image, whilst delivering maximum transparency
Built in USB media player
Rich embedded sound (2x10W)
We currently have UK stock for this impressive product due to a large cancelled order so they are at a steal of a price!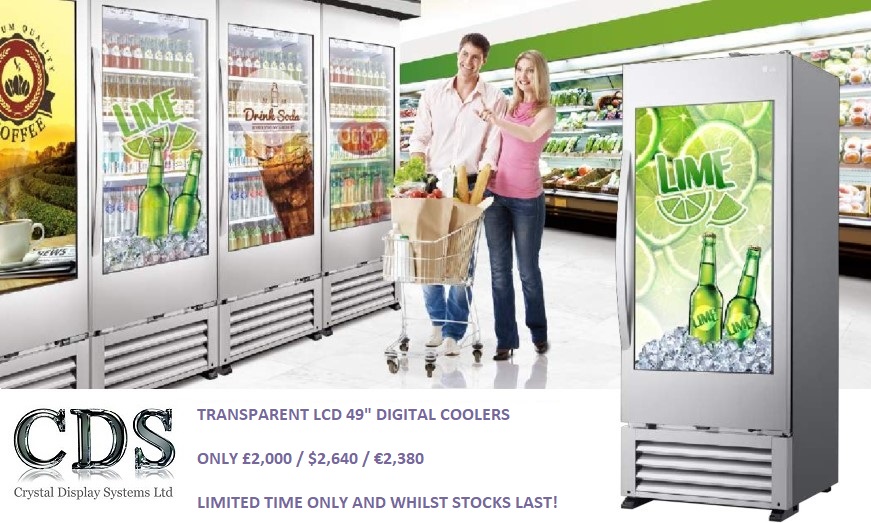 Whilst stocks last!
For more information please visit – https://crystal-display.com/products/transparent-refrigerators/
Or please contact us via email on info@crystal-display.com or call +44 (0) 1634 791 600.