Crystal Display Systems Limited Acquires Craft Data Limited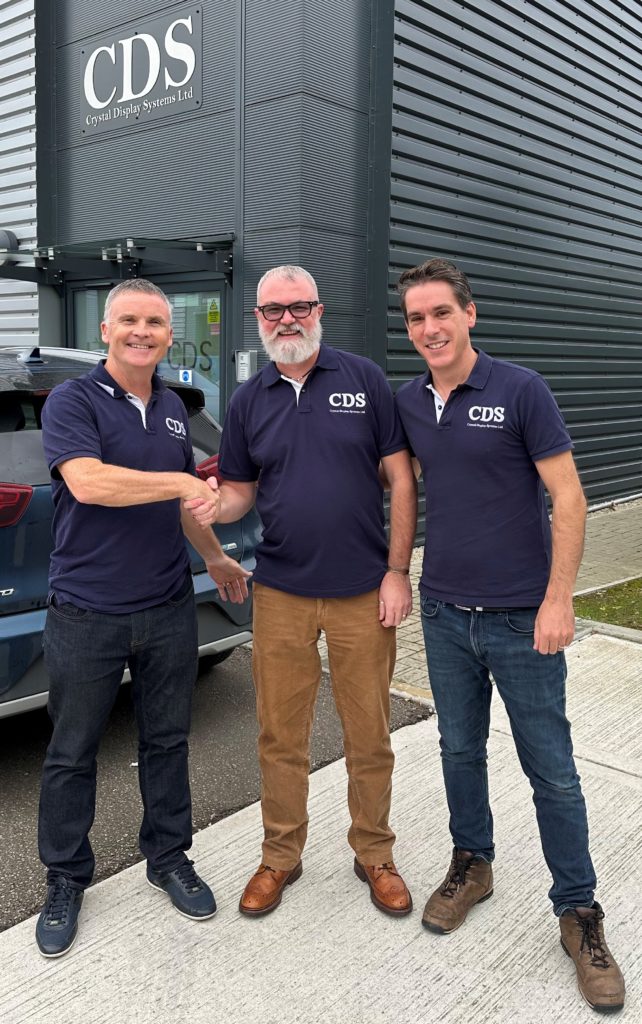 In a significant move to consolidate its position in the display industry, Crystal Display Systems Limited (CDS) is proud to announce the acquisition of Craft Data Limited, a company revered for its 40-year-long legacy and an eminent brand in the world of displays.
Craft Data Limited has, over the past four decades, set benchmarks in the display industry with its innovation, expertise, and excellence. This acquisition not only signifies the merging of two powerhouses but also highlights CDS's commitment to growth and providing best-in-class solutions to its clients.
"We are incredibly excited about this new chapter. By integrating Craft Data's assets and expertise with CDS's robust infrastructure, we envision a synergy that will redefine industry standards," says [CDS CEO/ managing Director, Chris Bartram. "More than just a business decision, it's about carrying forward a legacy and building upon it."
With this acquisition, CDS aims to elevate the experience for both Craft Data's and CDS's clients. By amalgamating resources, knowledge, and the passion that both companies bring, CDS is poised to offer an unparalleled service experience.
Paul Tagg added, "As the former Director of Craft Data Limited, I am genuinely thrilled about this new venture with Crystal Display Systems Limited CDS). Over the years, we've built something truly special, and now, joining forces with such a forward-thinking organization will only amplify our combined potential. I am confident that together, we will reach unparalleled heights and continue to serve our customers with greater innovation, dedication and a wider product range and services. I'm excited for this next chapter and feel proud to be part of the CDS family."
Craft Data's suppliers and customers can anticipate a seamless transition. Emphasizing the importance of continuity and relationships, Chris Bartram adds , "Our primary goal is to ensure that the trust and rapport Craft Data built over 40 years continue to thrive. We are dedicated to honouring past commitments and fostering new, value-driven relationships."
The entire team at Crystal Display Systems Limited is enthusiastic about the possibilities this acquisition opens up. Combining the rich heritage of Craft Data with the innovative spirit of CDS, the display industry is set to witness a transformative journey ahead.
Crystal Display Systems is a leading designer, distributor, value added reseller as well as the developer of custom monitors and customization of flat panel display solutions. Our expertise allows us to offer the best solutions to our clients and partners.
CDS offers Industrial TFT LCDs, Translucent displays, Touch screens, videowalls & many other digital solutions.
Established in 2010, CDS's unique range of audio-visual screens, and interactive touchscreen products have been specified on numerous projects globally for some of the world's leading brands. We combine the latest Industrial and retail Displays and technology, engineering, and manufacturing capabilities to optimise our integrated solutions.
For media inquiries, please contact: info@crystal-display.com     +44 (0)1634 791 600