Crystal Display Systems are proud to introduce the curved transparent LCD display!
Amazing curved transparent LCD panels perfect for retail displays that really give that unique edge that stand out from the usual displays.
The pictures seen here are 48″ but the panels are also available in 43″ models with other sizes currently being developed by our R&D team.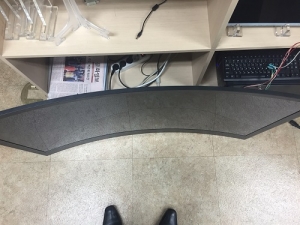 Check the transparent curved displays out in action in the below YouTube video:
For more information on our full range of LCD displays please visit our website for the Full Range
Spec sheets and drawings are all available for our curved displays, please ask for more details!
For more information on our LCD products or our transparent display products please contact us via email  or simply call our UK office on +44(0)1634 327420