Professional Android Tablets for Retail Digital Signage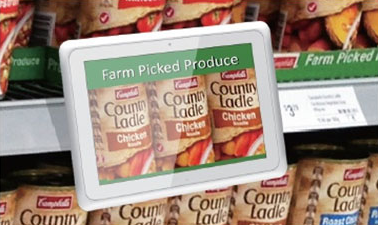 The CDSPAD is a specially designed industrial tablet designed for professional retail displays.
Our range of touch interactive displays are manufactured with industrial components for optimum reliability so the tablets can be used 24/7.
These multi touch displays have a wide range of carefully designed features including robust housings, VESA mounting, SD Card protection system, Anti Theft and high quality audio to mention a few making them the perfect Android Digital Signage for retail applications.
IPS TECHNOLOGY – Brighter, Sharper Clearer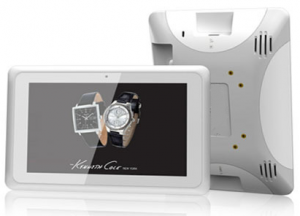 Our range of CDSPADs use the latest IPS technology displays.
IPS is an advanced type of LCD Display Technology, which offers better viewing angles and much higher image clarity.
Using a superior display like this allows you to deliver your content professionally and maximizes the quality of your content.
Powerful RK3066 CPU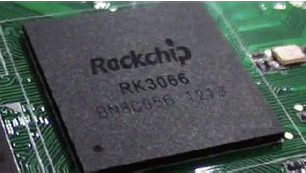 The CDSPAD is built around the powerful RK3066 Dual Core Cortex A9 Chipset.
The Chip has a speed of 1.6GHz allowing it to effortlessly launch a wide variety of applications instantly and smoothly.
It also includes a Quad Core GPU making even the most graphic intensive apps fluid and lifelike at the touch of a button.
Integrated Smart Software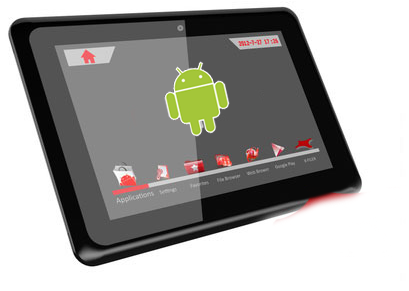 Auto play of appointed app
Full screen display without Android menu bar
Password protection to exit the app
Auto SD content update with USB drive
Auto power on / off at designated time
Optional Motion sensor
Lots of peripherals and accessories
Compatible with selected CMS systems

Android 4.1.1 OS – License Free
Android 4.1.1 OS applies new processing architecture, further optimizing the dual core processor and improving hardware performance.
The Dual Core CDSPAD with Android 4.1.1 has vast improvements; accelerated web page opening speed by 50%, app installation speed by 25%, app loading speed by 16% and photo loading speed by 30%
The CDSPAD is compatible with multiple applications which are available to download from the Android market place.
The flexibility with so many applications now available to download allows the tablet to be used in so many ways to suit your application and demand.
With new applications appearing on a daily basis the technologyis constantly evolving and opening new opportunities.
Built for Public applications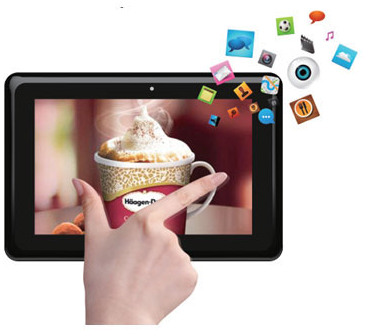 One of the biggest challenges in public applications is durability.
From both a cost and a safety point of view it is crucial that products are durable enough to survive.
The CDSPAD is built with a high quality tempered glass multi-touch panel. We utilize a capacitive touch panel, the same technology as you will find on the high end consumer tablets.
The touch panel is made of scratch-free tempered glass, and produced with a double-deck  design and advanced laser carving for maximum durability.
The touch panel responds fast and accurately without dead corners for a smooth, slick touch experience.
Play Full HD video smoothly, support for Flash & HTML5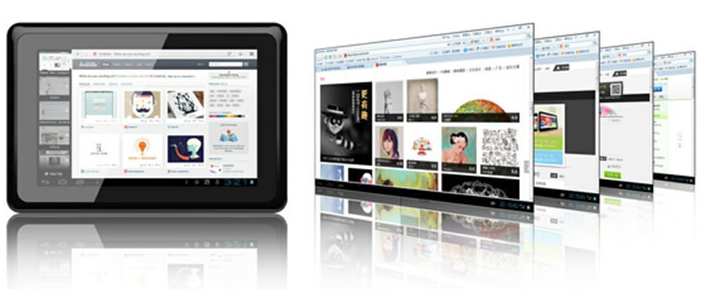 The CDSPAD plays Full HD 1080p videos smoothly, and is compatible with 480p and 720p videos in all formats, WMV, MPEG 4 etc.
The tablet also supports Adobe Flash 11.0 and HTML5 so can easily access dynamic webpages and online videos and games.
You can download our latest brochure on our Android Retail Tablets by clicking: here
For more information on our Android tablets, please contact us via email by clicking: here
Alternatively you can phone the office on +44 (0)1623 292025 and speak to our sales team
You may also be interested in (click to view):
Transparent Showcase Boxes
Digital Shelf Edge Shelfvision
Ultra Wide Stretched Displays