Digital Media Players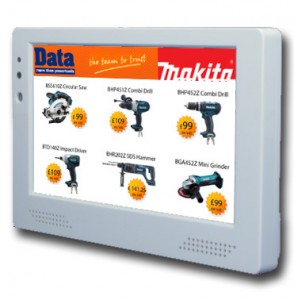 CDS have a wide range of commercial grade Media players.  These Players are designed for use as marketing tools in retail locations, and are priced competitively to make them viable for such applications. All the players support MPEG1,2,4 Video as well as Audio, via built in Speakers.
Currently available models include  7" up to 55" players.
Creating presentations for the displays is simple yet effective. Simply copy your videos to the CF or SD card, or you can use the supplied  Windows based software to import you videos, and create playlists.  You can update the content by exchanging the memory card, or using a USB flash drive to simply update the content.  The included Motion sensor (as standard) and Audio Speakers enable trigger events, for example, turn on the audio as a potential customer walks by.
Further Interaction can also be enabled, by ordering the media player with an optional Touchscreen, allowing immersive multilevel events, for example interactive catalogues or product finders.
Supported File Format:                Jpeg,Mpeg 1,2,4,Music
Supported Media Card:               CF type I/II or SD,USB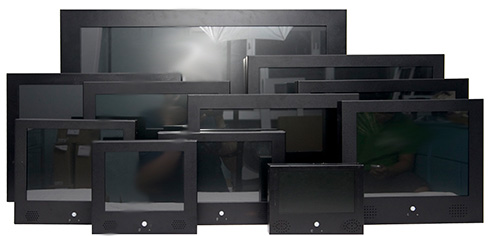 .
.
.
.
.
.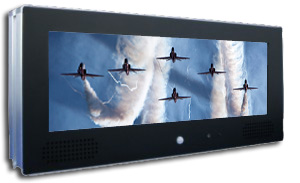 .
.
Featured Product – Cost effective 14.9″ ultra wide media player.
Use the contact us link below for more details.
.
.
.
OPTIONAL ACCESSORIES
.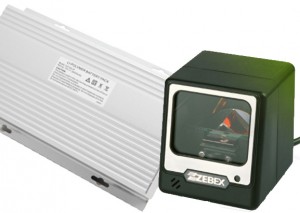 .
.
Touch Screen – For interaction
Button Interaction – External buttons
Battery Operation – Via External Li-ion Battery Cells
Lift Interactivity- Sensors beneath the products trigger content when the product is moved
Barcode Scanner Feature- Scan the barcode to see a promo video.

.
.
Please contact us for more information on our extensive range of media players.
.
.
.