With our latest innovative product launch you can grab the attention of onlookers with the outward facing, sunlight readable screen (700 nits) and then once your customers are inside the building you can then use the inward facing display (450 nits) to reinforce your message further.
The Double Sided Hanging Displays are plug and play and come with a built in HD Android media player, allowing you to update them using a USB memory stick for easy advertising.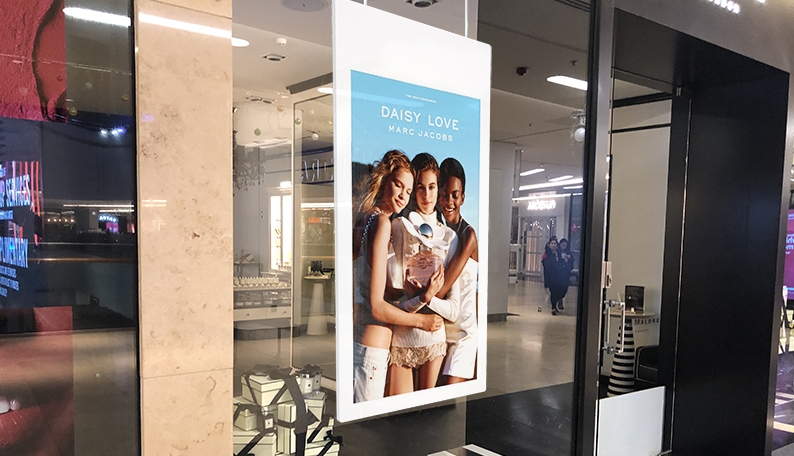 The 700 nits display is a special ultra-high brightness panel that can withstand surface temperatures up to 110˚C with no blackening defect occurring making this the number one choice for Digital Signage in window displays.
The screen comes with an integrated wire hanging mounting solution so no additional ceiling mount is required. You can even hide unsightly power and data cables in the cover tubes provided.
Even though these displays feature two separate screens they have a profile thinner than most single-sided displays. They have a remarkable depth of just 23mm, allowing for stylish and modern window displays.
More features and benefits are below;

They are available in 43″ and 55″ models and networked upgrades are available.
Please see our full range of dual sided hanging window displays here
To see our full digital signage range please click here 
To find out more, visit our High Bright Offerings here. 
For more information please email info@crystal-display.com or call our main office on +44 (0) 1634 791 600