After years of offering stretched cut and native displays we now have one of the largest ranges in Europe!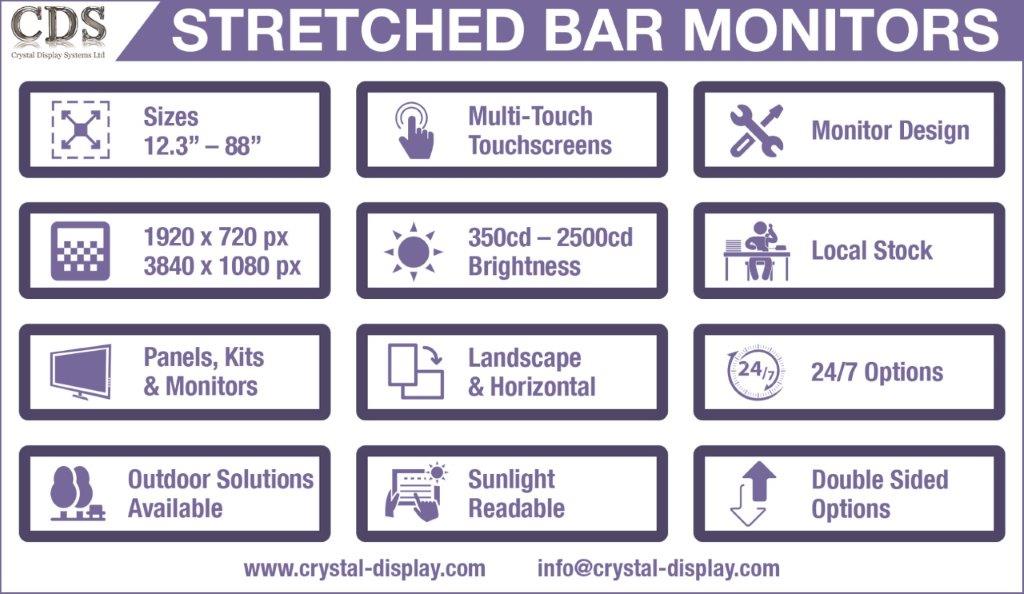 With many UK stocked sizes as well as many models available on a quicker lead time we are the clear choice when opting for an ultra wide stretched display.
We have multiple sizes, resolutions, aspect ratios, touch options, brightness options and all available as panels and kits for integration as well as chassis monitor style. All for ease and flexibility in design, application and install.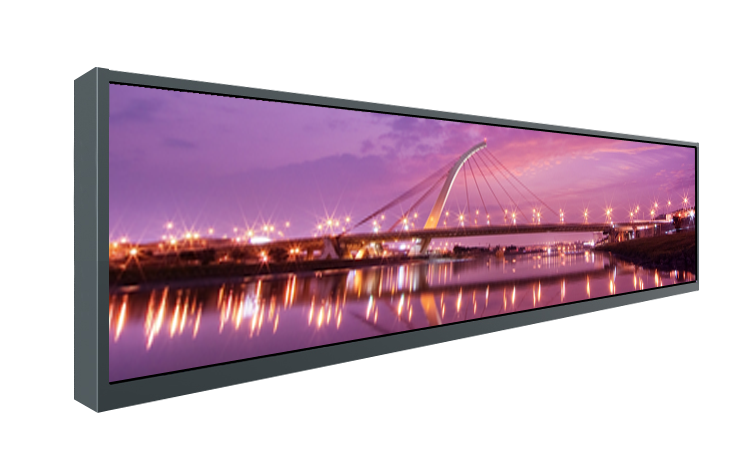 Applications include retail settings in stores as well as boutique pop-up shops. Transport applications are also very popular as we can offer the certification needed and we can include multiple custom options including double sided and panel PC options.
Take a look at our full offerings here – Stretched Displays
For more information please email info@crystal-display.com or visit our contact page for our full contact details.