CDS – COMPLETELY UPDATED RANGE OF MONITORS FOR RETAIL
We are now offering the widest Range of retail Monitor products in Europe.
We have updated our range in terms of sizes, specifications and options for any application or product.
This gives our customers that greater flexibility and product range to ensure they do not have to make compromises and receive the best solution for their application.
Check out a few highlights from the monitor range as below;
DIGITAL POSTERS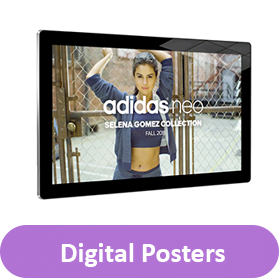 We have an amazing range of plug and play or networked digital advertising displays monitors.
Our sexy slimline wall mounted displays are completely standalone solutions utilizing the latest Professional LCD Displays with integrated HD Media Players.
Available form 19″-55″, with multiple inputs, can be used in portrait or landscape and with commercial grade components ideal for 24/7 usage.
ALL IN ONE TOUCH MONITORS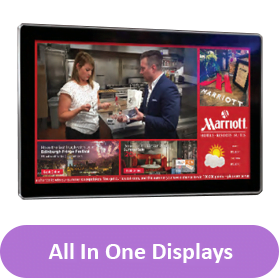 PCAP touch screen computers with Dual Operating Systems from 22"-50".
With both Android AND Windows operating systems installed on the integrated PC it cannot be beaten on flexibility.
10-point touch, most responsive & sensitive touch experience available and superior optical quality.
Click on the image on the right for more info.
HIGH BRIGHT MONITORS
Impressive, high quality high bright monitors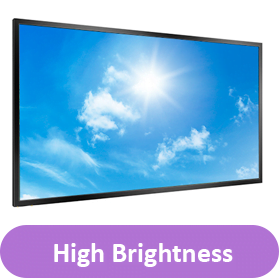 available in 22", 32", 42", 47", 55" and 65" with commercial grade Ultra High Brightness panels (2500 cd/m2).
Plug & Play displays with built in HD Android media player, allowing you to update them using a USB memory stick.
Advanced temperature control system – internal air-conditioning system allows the screens to be in constant use in an outward facing window.
ULTRA WIDE STRETCHED MONITORS
Bar type / resizing / stretched / bar top / ultra-wide, whatever you call them, we have them!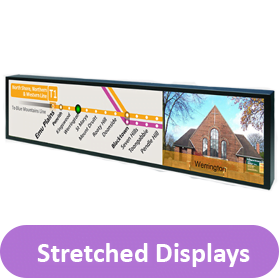 The ultra-wide aspect ratio innovative stretched LCD displays is perfect for grabbing your audience's attention, and the high brightness display gives perfect visual performance in a wide variety of applications.
Brightness enhancement for various environments (up to 2000 nits) as well as the choice of components for the flexibility of needs; LCD panel, LCD kits, Open frame, panel mount design, media player and touch solutions.
SQUARE MONITORS 


Incredible and unusual square LCD displays available in component form or as an enclosed monitor.
We have the LM265SQ1 is a 26.5 inch diagonally measured active display area with 1920 x 1920 resolution (1920 vertical by 1920 horizontal pixel array).
As well as the 27.3" diagonal "almost square" resized LCD, 945 x 1080, which has a brightness of 1000 cd/m2 (nits) with high bright white LED backlight.
IP65 OUTDOOR MONITORS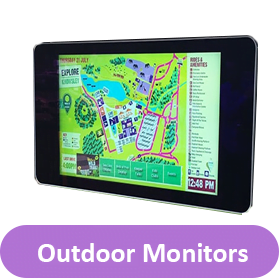 We now offer a wide range of professional IP65 Outdoor Advertising Displays with 2,500 nits, toughened glass and sturdy enclosure.
Anti-reflective glass and advanced temperature control.
Available as either freestanding or wall mountable displays, with or without touch screen to suit your application.
Our sizes range from 32″ to 84″ for the wall mountable version, and 42″ to 84″ for the freestanding version.
LARGE FORMAT MONITORS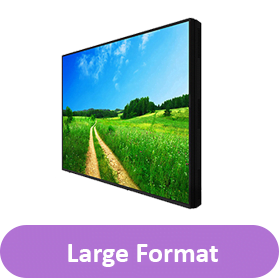 Professional and commercial large format LCD display monitors from 32″ right up to 84″.
Low cost industrial grade panel and components with a life span of 50,000 hours resulting in the ability for 24/7 usage whilst maintaining optimum performance and reliability.
These monitors have a vast array of AV inputs as well as an integrated HD media player allowing simple "Plug & Play".
INTERACTIVE WHITEBAORD MONITORS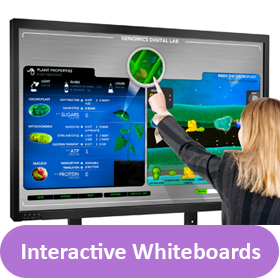 Interactive whiteboards are now the best way of delivering information in class rooms, conference rooms and similar applications alike.
Amazing interactive touch displays with 10-point infrared touch, portrait or landscape orientation, easy USB to PC configuration. Available in 55", 65", 70" and 84".
With easy access front ports, huge benefits over projection, interactive learning, freeze frame function, eco-friendly LED backlight, optional trolley stand and optional internal PC.
VIDEOWALL DISPLAYS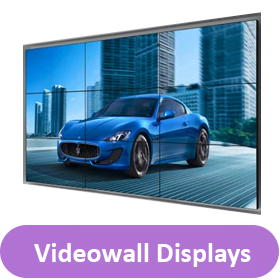 Go large and really make the impact you desire with videowall displays!
Our Super Narrow Bezel (5.5 mm) our Videowall Displays are perfect for creating a large, eye catching virtually seamless Digital Signage Solution and are available in 49" and 55" modules.
They can be used independently or as part of a tiled videowall with ease due to their inbuild video matrix processor.
For full specs, quotes and more info on any products listed please contact the team via email info@crystal-display.com or call +44 1634 327420.