Advertising your products at the point of sale is a great way of grabbing customers' attention and interest.
Engaging your audience with interesting and informative content at the POS will improve sales.
Shelf edge advertising is easy to install and maintain. Flexible and cost effective with amazing returns in investment.
Here at CDS we have many options for digital advertising displays for the POS in our digital signage range.
The range includes, 10 inch PCAP touch tablets, battery powered 7 inch displays, ultra wide stretched LCD as above and LCD strips as below.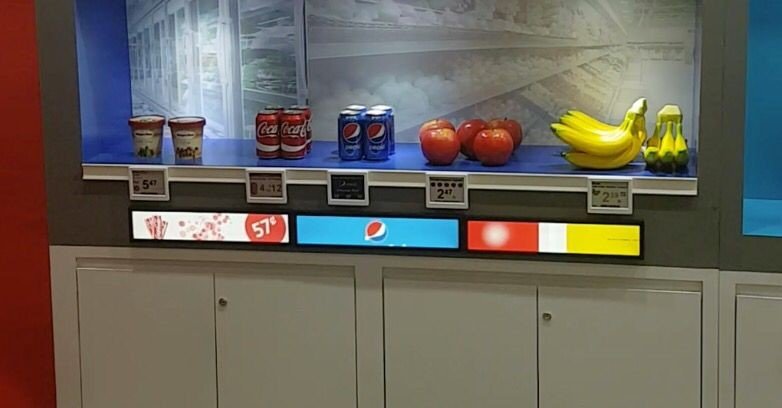 If you are interested in advertising at the shelf edge please visit our Shelf Edge Webpage
Take a look at our full range of Digital Shelf Edge Displays
Or if you are interested in our our full range of wide stretched display monitors please visit our main Bar Type Displays Webpage
Check out our full range of Stretched Displays
For further advise and info simply contact our sales team via email or call us directly on +44 (0) 1634 327420 and we will be happy to help you!