Advertising at the point of sale (POS) has become increasingly important over the years as in modern times the best way to catch consumers attention is whilst walking by. Why let these active consumers walk by your products and services when you can grab them and their attention to engage with your product through digital signage.
We have three options available as below;
10 Inch POS Digital Signage Display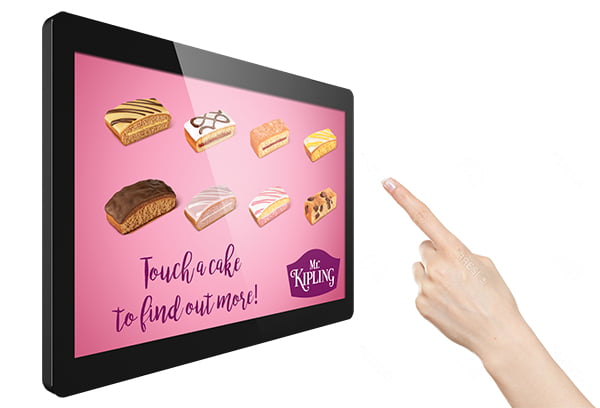 Innovative 10″ POS Android Advertising Displays, available in standalone, networked and touch versions.
Versatile all-in-one screens ready to make a lasting impression with your customers and with Power-over-Ethernet (PoE).
Deliver up-close messaging to your customers like never before!
Available with touchscreen and a networked option.
Ultra-Wide Stretched LCD POS Display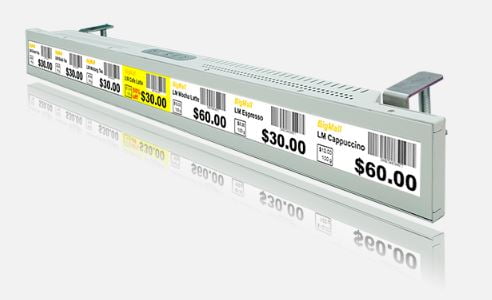 We have launched a new wide stretched LCD Point of Sale display for advertising directly on the shelf edge and this amazing low cost display is "bezel-less" with no bezels in-between each display, a huge advantage which customers have been asking us for years!
The M0-275-001-EW-1000-L has a DVI input as standard, a USB model is also available with a version with a built-in Media Player being developed which will be available soon.
The Battery Powered Shelf Edge Display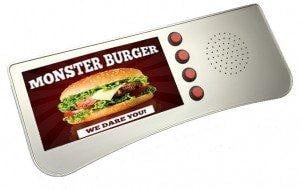 7" off the plug shelf edge display, a battery operated device with 4 red blinking buttons which can attract customer's attention.
Interactive digital shelf display has the proven capability to increase sales.
With its attention attracting features, branding capabilities, small form factor and minimal logistical requirements it is a cost effective, powerful promotional and educational tool.
To find out more, visit our Full Range of Shelf Edge Displays
For our full range of digital advertising displays please visit our Digital Signage page.
For more information please email info@crystal-display.com or call our main office on +44 (0) 1634 327 420