CDS can offer a great range of IP65 outdoor digital advertising display products perfect for outdoor advertising with m,any options to chose from including wall-mounted, freestanding and touch interactive displays.
Our sizes range from 32″ to 84″ for the wall mountable version, and 42″ to 84″ for the freestanding version.
In addition to IP65 we also offer more industrial/medical IP66 monitor displays.
Our IP66 Fully Enclosed Stainless monitors provide complete protection against outside contact including protection against harmful deposits of dust, water etc. These impressive monitors are available in sizes from 5.7" to 65".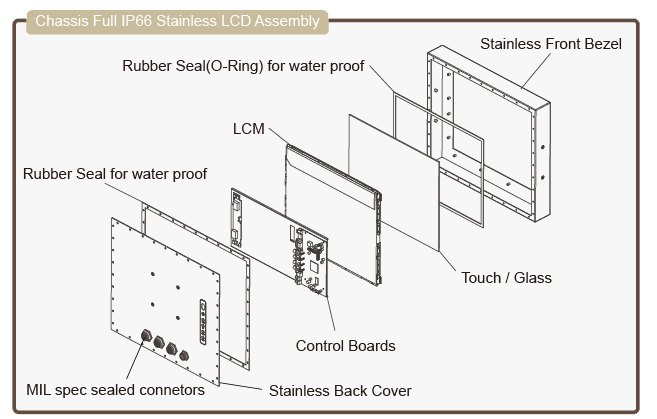 We can also offer IP67 monitors 8.4″ – 23.1″ and 7″ – 27″ widescreen.
For less industrial outdoor displays check out our wide range of IP65 outdoor monitors, perfect for outdoor digital sigange and advertising, please visit out Outdoor Monitor webpage or check out our industrial Waterproof Monitors 
For more details including info, pricing and spec sheets on our waterproof displays please contact us.