Our transparent LED TGLASS display is still on show in London at the Swiss Church.
Being used for a very interesting exhibition whereby light is cast on how digital means can act with histroical artefacts and questioning the ontological status of these 'things' that are set free from the burden of words such as 'history' and 'originality'." http://patrickhough.com
The display works perfectly well with the eerie atmosphere of the show with the dark setting and the interesting content.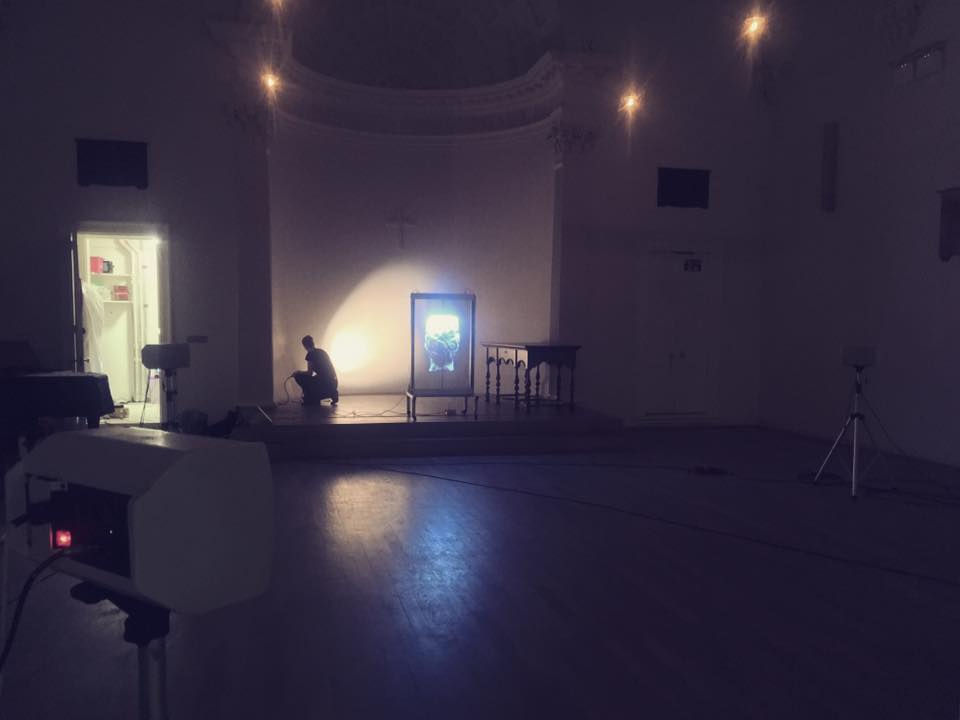 To visit the display in action please visit on the 16th and 17th March between 6pm and 9pm.
For more information on our Transparent LED glass please visit https://crystal-display.com/products/tled-glass/
Pricing, drawings and data sheets are all available for our transparent LED displays, please ask for more details!
For more information on our Transparent LED products or our transparent display products please contact us via email  or simply call our UK office on +44(0)1634 327420