Take a look at the transparent screens in action at the EASD meeting on Johnson & Johnson's LifeScan OneTouch booth. On Screen Productions Ltd, who designed and built this booth, have worked closely with Crystal Display Systems to create innovative eye-catching displays on several exhibition booths.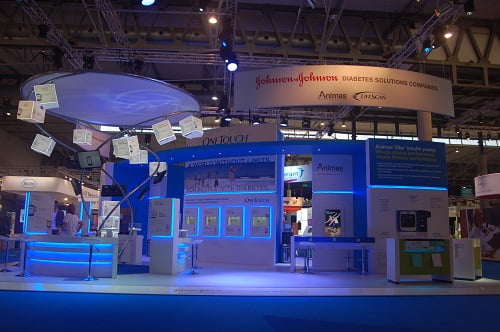 Next On Screen Productions Ltd are working on multi-layer versions using two transparent screens with a normal screen as the rear – with products between each layer and synchronized rotation and lighting effects.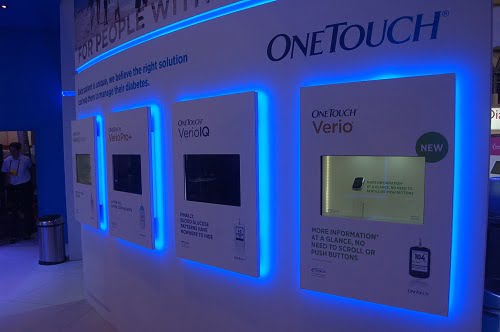 To take a look are further transparent installs please visit out Transparent Case Study Page 
For more information on how you could create your own designa take a look at our full range of Transparent LCD displays please visit our website for the Full Range
Pricing and drawings are all available for our transparent LCD displays, please ask for more details!
For more information on our Transparent LCD products or our transparent display products please contact us via email  or simply call our UK office on +44(0)1634 327420