Largest Range of Halo Edge Lit Displays from CDS

Gaming monitors with BRIGHT MULTICOLOUR LED illumination
Attractor displays to GRAB user's attention
Also used to trigger an event within the game during operation, like a jackpot win
Using Smart LED's – giving an almost unlimited number of colour combinations
Choose from an integrated LED controller that can accept serials command over USB (using a built in USB to RS232 conversion)
Or the LED halo can be addressed directly via SPI using industry standard LED protocols.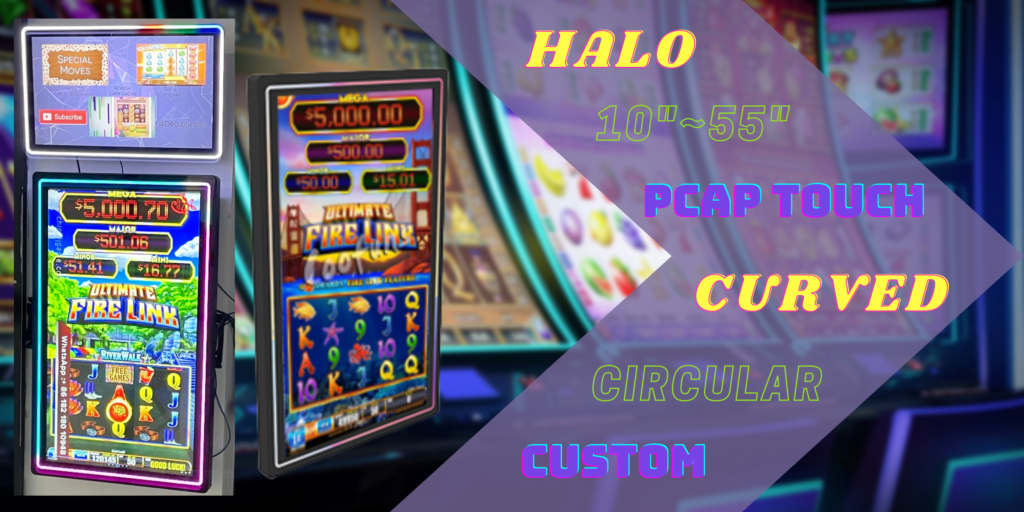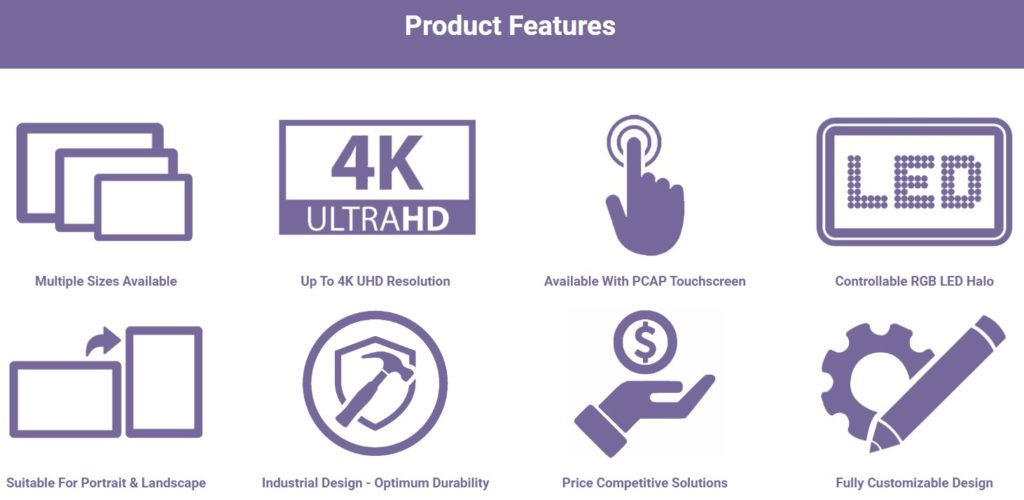 Sizes from 10" through to 55" up to 4K
PCAP touch and non-touch options
Bespoke / semi – bespoke options
Flat / curved designed (C, J, S curved)
Edge / front halo effects
HDMI / DP with optional android
Smart LEDs with industry standard SM16703P (B) chip
Round, stretched, and square options
Our standard halos are available in multiple sizes from 10" to 55", up to 4K with controllable RGB LEDs, industrially designed for optimum durability and are price competitive too!
As well as of all that, fully customised designs are also welcome.
We have launched our newly updated 23.6" circular LCD monitor, now using the BOE panel with a higher resolution (previously using the 848×848 AUO panel).
Key Features:
High performance BOE TFT LCD monitor providing a high-quality screen image 1280×1280 resolution
Supporting VGA, DVI and HDMI inputs
Wide input resolution range up to Full HD (1920 x 1080@60Hz)
Optional LED halo surround to make the circle stand out even more than it already does
Optional PCAP touch glass for an interactive experience for your users
Want to get your halo project started? Contact our sales team today.
And don't forget about our full curved range…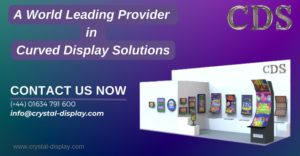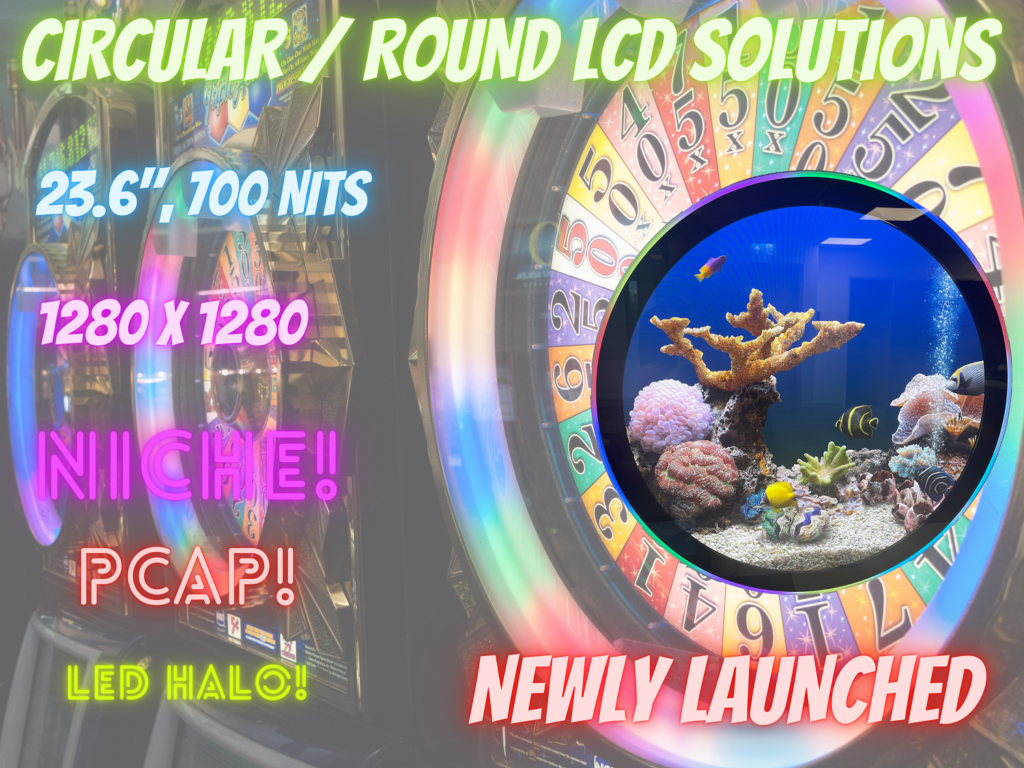 Take a Look at Some of Our Gaming Display Solutions We Offer!
MUST SEE Halo Touch Full Circular Display vs Square Touch Display
Call us today +44 (0) 1634 791600