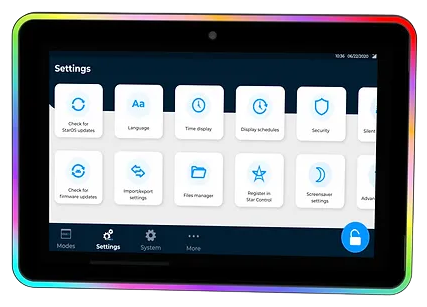 Nebula Glow Meeting Room Tablet
Enhance workspace productivity with the transformative power of Nebula Glow
Nebula Glow is a cutting-edge 10-inch touch screen device that boasts a vibrant 1280×800 resolution, delivering breathtaking visuals with every touch and with a bonded touch screen. Its sleek design, complemented by adjustable RGB LED light rims, allows users to create the perfect ambiance for any environment. Whether it's a contemporary meeting room, a vibrant casino, or an esteemed status light, Nebula Glow adds a touch of sophistication to any setting.
A Nebula Glow Meeting Room Touchscreen Tablet is used to book a meeting, display information and manage their meetings without the need for additional equipment or software. The touchscreen is designed to be intuitive, with a user-friendly interface that allows users to quickly book a meeting room, view room availability, and manage meeting details.
What is an Industrial Android Tablet?
An Android industrial tablet is a specialized type of tablet device designed and built for use in industrial and commercial environments. Manufacturers engineer these tablets to withstand the harsh conditions and demands of industrial settings while running the Android operating system. They typically feature extended battery life, durability to resist dust, water, shock, and extreme temperatures, customization options, integrated barcode scanners, and various connectivity choices. Industries use them for tasks such as data collection and analysis, inventory management, quality control, and asset tracking, where they can improve productivity and decision-making.
Furthermore, mounting options are available, such as VESA mounts or vehicle mounts, to easily integrate these tablets into specific work environments. These tablets can also be customized with specific hardware and software configurations to suit the unique needs of different industries. Enhanced security features protect sensitive industrial data, and they often support custom security software. They offer wireless connectivity options, including Wi-Fi, Bluetooth, and sometimes 4G or 5G, to enable real-time data communication in the field. Like consumer tablets, industrial tablets typically feature touchscreen interfaces for user-friendly operation.


Elevate your experience with Nebula glow touchscreen innovation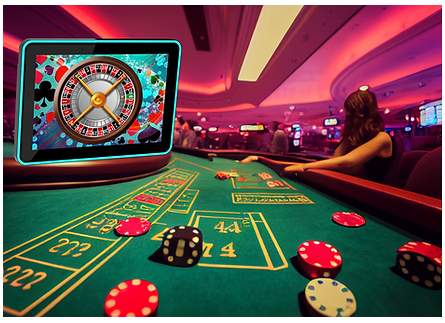 The Nebula Glow Touchscreen Tablet offers an interactive and engaging gaming experience for players in casinos. Its high-quality graphics and responsive touch screen enable smooth gameplay and easy navigation. The device can be programmed to offer a variety of games, including slot machines, card games, and roulette. Additionally, casinos can customize the Nebula Glow Touchscreen Tablet to match their branding and aesthetic, making it an appealing choice for players of all ages and backgrounds with its sleek and modern design.
Retail stores also employ the Nebula Glow Touchscreen as an innovative and interactive tool that allows customers to browse products and services. The touchscreen, equipped with a high-resolution display and a user-friendly interface, empowers customers to easily navigate through various categories and offerings, while also granting access to additional information and images. This not only enhances the customer experience but also helps businesses showcase their products and services in a modern and engaging way.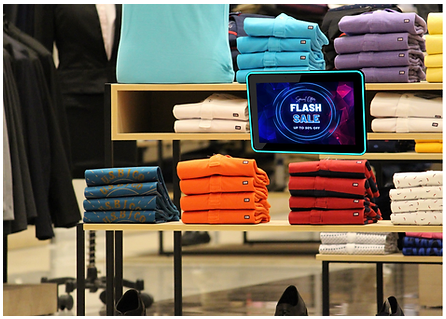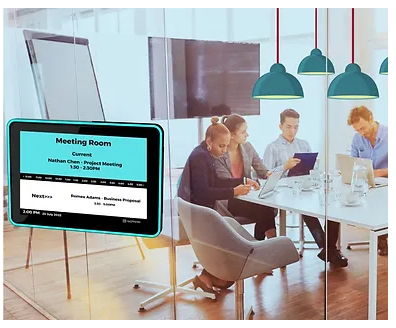 Our Nebula Glow meeting room tablet streamlines the process of booking, scheduling, and monitoring conference rooms in real-time, allowing users to quickly view room availability and details. This tablet simplifies room management, helping organizations optimize space utilization and enhance the overall efficiency of meetings and collaboration. In addition to its functionality, the Nebula Glow adds a distinctive LED glow around the display, making your workspace and meeting rooms stand out.
Want more information on our android tablets? contact us now