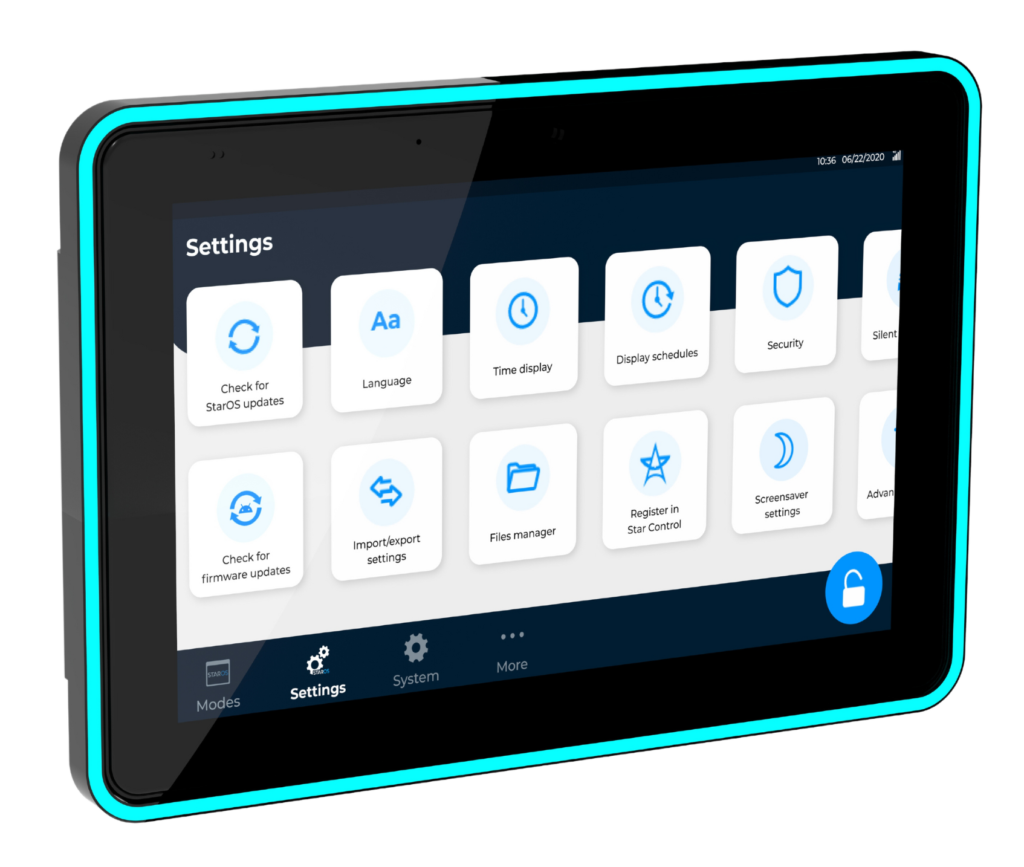 Nebula Glow Touchscreen Tablet with LED Halo
New Product Release - Prepare to be Captivated by LED Halo - your new obsession
The Nebula Glow Touchscreen Tablet is a state-of-the-art 10-inch touch screen device featuring a vibrant 1280×800 resolution, delivering breath-taking visuals with each touch. Additionally its sleek design, complemented by adjustable RGB LED light edges, allows users to set the perfect ambiance for any environment, whether it's a contemporary meeting room, a lively casino, or an esteemed status light.
Explore the seamless user experience offered by Nebula Glow, powered by Android 11 on the Lite Version and Android 12 on the more powerful version. Moreover its user-friendly interface and 10-point bonded capacitive touch technology make navigation through applications, web browsing, and multimedia content showcasing effortless. Take advantage of options like the license-free STAROS for application lockdown and STAR CONTROL for remote device management. Personalize the device's lighting with Startool, or seamlessly integrate it with our meeting room software providers or your own applications.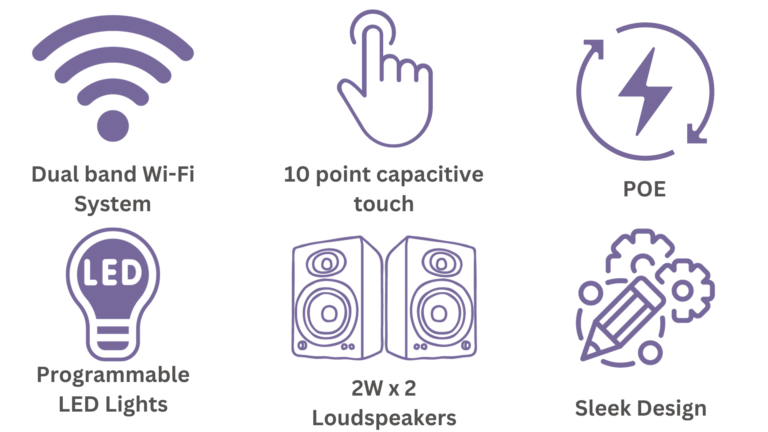 Unlock a World of Vibrant Visuals with Nebula Glow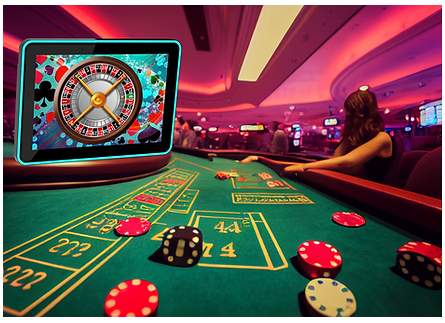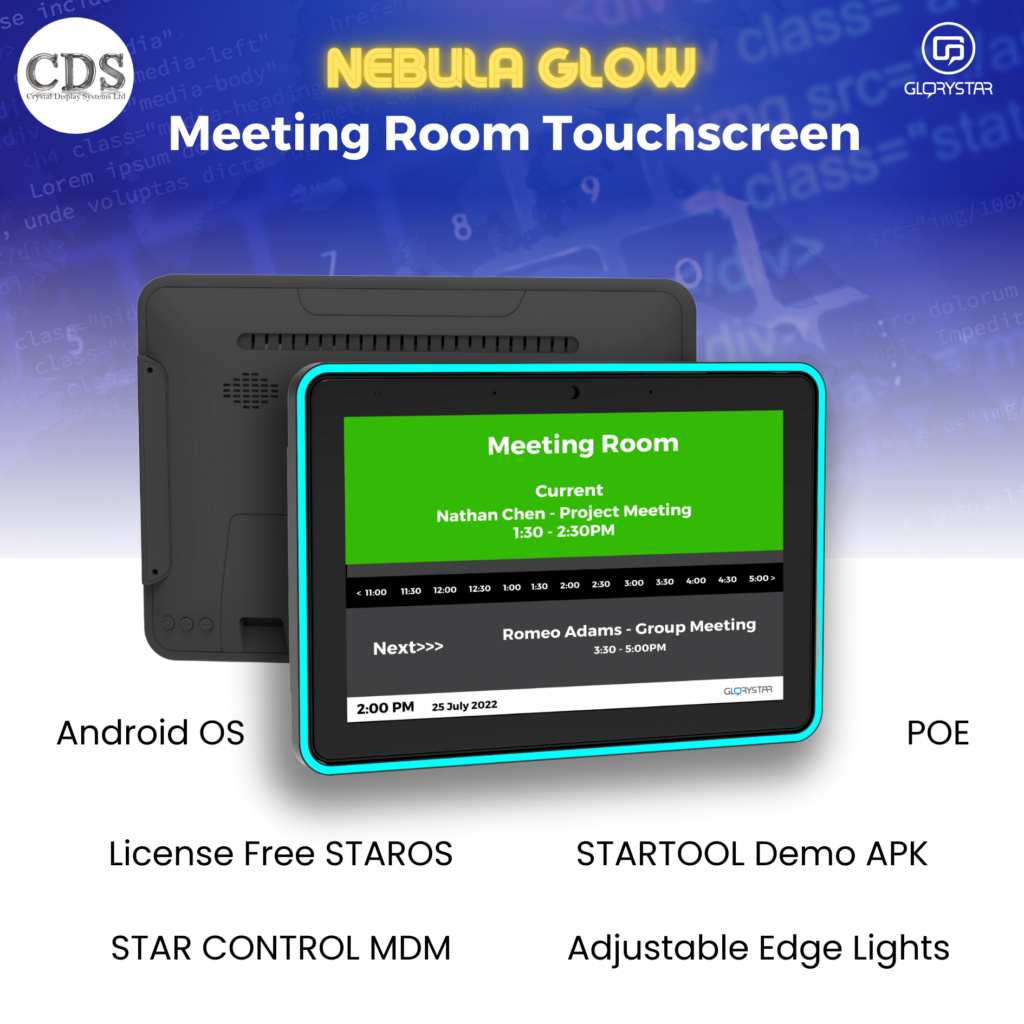 A Sleek, Compact Solution – Step into the future with Nebula Glow's unobtrusive and minimalist design, perfect for modern spaces. Its discreet mounting option allows for seamless integration without compromising the room's overall aesthetic. Despite its small size, Nebula Glow delivers efficient room booking capabilities while maintaining the sophisticated vibe of your space.
Elevate Your Connectivity – Nebula Glow ensures a seamless connection with its dual-band Wi-Fi system, providing high-speed internet access with 2.4GHz and 5GHz frequencies. Say goodbye to frustrating buffering and enjoy uninterrupted, high-speed internet access, giving you the freedom to book your space your way.
Versatility for Any Scenario – Nebula Glow can be mounted on virtually any surface, and with the option of a countertop stand, you have the freedom to integrate it into any setting. Whether it's for room booking, concierge services, digital signage, HMI, or central control systems, Nebula Glow offers endless possibilities for streamlining your business operations with its sleek and sophisticated design.
Customizable LED Lights – Nebula Glow is equipped with a vibrant programmable LED light bar, allowing you to customize the device's appearance with a true colour spectrum, creating a personalised and defined status representation.
Discreet Cable Management – Nebula Glow is thoughtfully designed with discrete cable outlets, ensuring a clean and organized installation, whether in landscape or portrait orientation.
Glow-Getter - The Nebula Glow Illuminates your Vision
Nebula Glow goes beyond being a stylish touch screen device; it is equipped with powerful features that make it the ideal choice for a wide range of applications. The inclusion of STAROS, a kiosk lockdown license-free solution, ensures Nebula Glow can be customised to meet specific business needs. Additionally, a three-month trial of STAR CONTROL, our remote device management software, empowers businesses to manage and monitor multiple Nebula Glow devices from a centralised platform with ease.
What Makes Nebula Glow Distinctive?
Firstly Nebula Glow distinguishes itself in several remarkable ways. Customers have the flexibility to choose between two different CPUs: the A133 Quad-core 64 Bit Cortex A53 up to 1.5 GHz or the CT568 Quad-core Cortex A55 up to 2.0 GHz, enabling users to select the performance level that suits their requirements best.
Secondly Nebula Glow offers noise-cancelling capabilities exclusively in the NEB101 CT568 model, ensuring crystal-clear audio in any environment. Whether you're in a video conference or enjoying multimedia content, Nebula Glow provides an immersive and uninterrupted experience.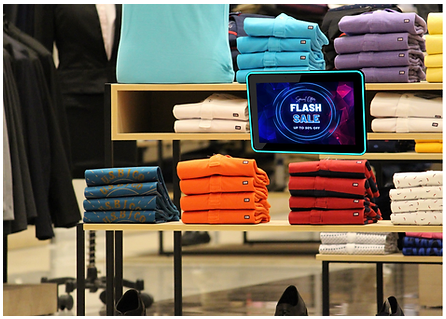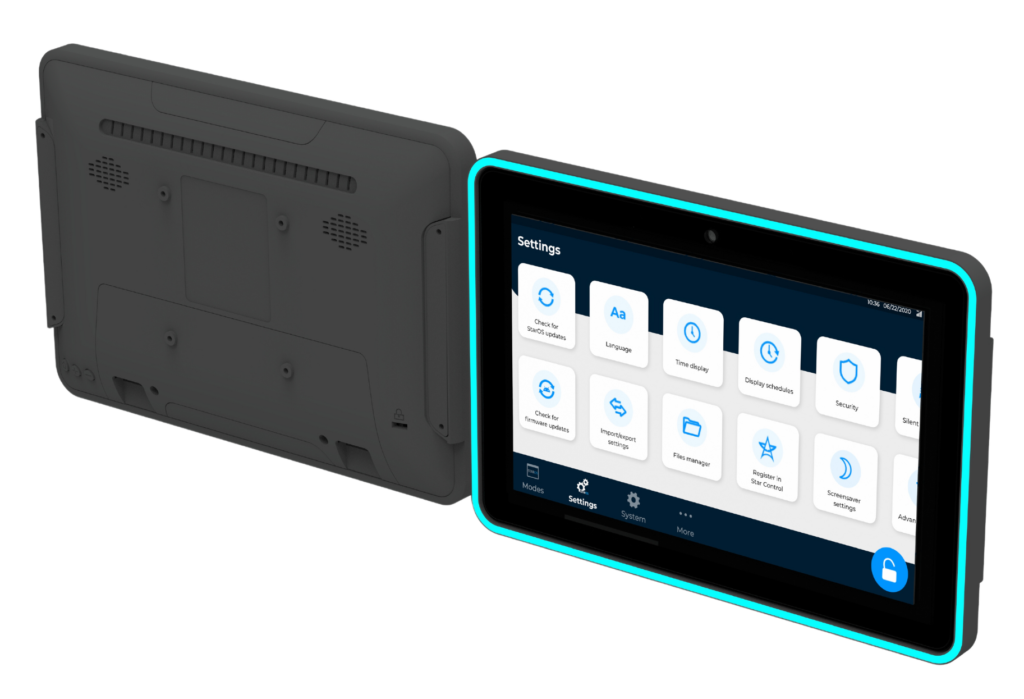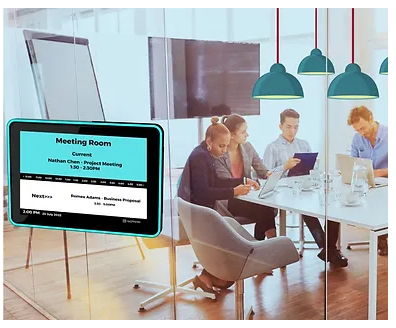 Where to Use Nebula Glow?
Nebula Glow is designed to excel in various environments. Its sleek and sophisticated appearance makes it a perfect fit for modern meeting rooms, where it can enhance collaborative discussions and presentations. In bustling casinos, Nebula Glow's vibrant light edges create an immersive and engaging atmosphere for visitors. Furthermore, its status light capabilities make it an excellent choice for prestigious establishments that require an elegant and customisable light display.
In addition to this, the Nebula Glow incorporates features such as Wi-Fi and Ethernet connectivity, Bluetooth 5.0, VESA Standard mounting, and a range of sensors including G-sensor, ambient, and proximity sensors, Nebula Glow is engineered to deliver seamless connectivity and enhance user convenience.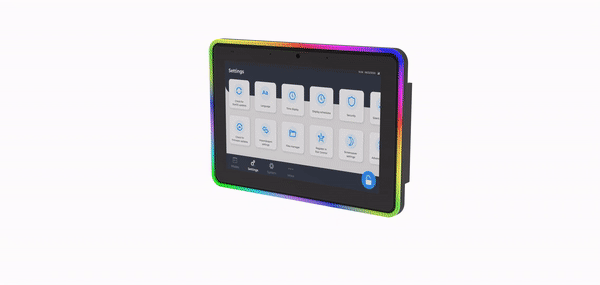 Want more information on our android tablets? contact us now