Newly added 15" Digital Signage displays to our ever-expanding range. Compact and versatile all-in-one digital displays which are ideal for Point-of-Sale applications; meaning you can target your audience more efficiently.
The 15" POS Android Network Advertising Displays allow you to easily manage your screens with remote updates from our online CMS (or a third party application) letting you push content to the screen whenever you want, without the need for an external media player.
The 15" POS PCAP Touch Screens are easy to use commercial grade interactive displays with state of the art touch technology and 10 touch points. Unlike domestic tables it features no integrated battery so is a true 24/7 commercial solution.
These smaller sized displays are optimised for a host of retail applications, but their versatility does not stop there. They can also be used in various other ways, such as meeting room booking systems. They also feature integrated table mounts, though they can also be wall mounted, providing a true out-of-the-box solution.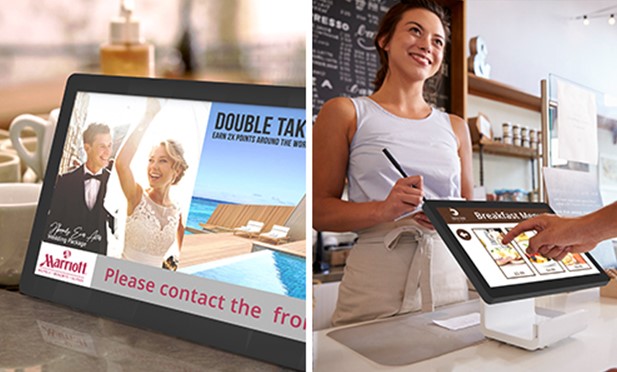 If you are looking for touchscreens we have a huge range, please visit https://crystal-display.com/category-monitors-touch-monitors/
For more information please email info@crystal-display.com or call our main office on +44 (0) 1634 327 420.