WOW 🙂
We just keep on growing our wide stretched offerings.
Recently added is the multitude of small format letterbox TFTs we have. Ranging from 1″ to 25″ to fit any project or application.

We also have some new models in our wide stretched monitor range meaning we can offer more sizes, resolutions and brightness options then ever before.
New models include the MO-249-001-EW-300-G, a 24.9″ Stretched LCD display with 300 cd/m², an amazing 1920 x 674 resolution as well as the brand-new MO-4946-001-EW-700-G, a 49.46″ Stretched LCD Monitor with 700 cd/m² brightness and unusual 1920 x 540 resolution.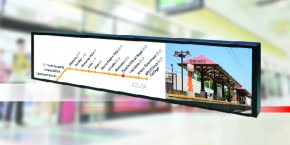 Full range of stretched including;
Panel only for integration
Panel & Kit for integration
Enclosed monitors with metal housing
Stretched & Touchscreen Options
Features & Benefits including;
Sizes from 6.2″-86″
Native & Cut
Hibrite/sunlight readable options
Ultra slim point of sale options
High resolution
Ultra wide viewing angles
Transparent versions
Square versions
Landscape & portrait options
Got an ultra wide stretched display application? Why not discuss with us, please contact us.
Most of our models are available in housing or as a panel or panel kit along with matching infrared overlays available to accommodate all our customer and their project requirements.
Take a closer look at our full range of stretched displays including cut, native, square and small scale 
Or to simply find out more information and request data sheets on our stretched displays contact the team via email or call our UK main office +44 (0) 1634 327420