.
Due to customer demand Crystal Display Systems has developed and launched a new range of open frame chassis to give customers high quality open frames monitors at very competitive prices.  We have found that in most cases we are offering better prices than competitors and adding true value to our customers supply chain.
These open frame 'chassis' products offer great benefits such as:
Long term stability of mechanical design
Including VGA, DVI, HDMI, Video etc interfaces
Fine finishing with good looking black powder coated chassis (option)
Various built in Touchscreen options
RS232 / USB communication optional (for touch)
Excellent design to optimise air flow / heat dissipation, and minimal footprint
Standard VESA mounting points
Some larger panels have SMPS (power supply) built in for your ease of design-In.
For a full overview of the range please go to: https://crystal-display.com/monitors/open-frame/
Focused Sizes
For our focused sizes we selected our 3 most cost effective solutions.
19″, 21.5″ and 32″, all fully industrial monitors with LED backlighting and optional capacitive touch.
We believe we can beat your current price for open frame monitors, but please test us!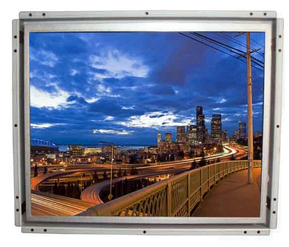 For more information please call our main offcie on +44 (0)1634 292 025.
Table of products at: https://crystal-display.com/monitors/open-frame/
.