.
Crystal Displays (CDS) found that many companies were very interested in trying out and testing transparent displays for their company / application but felt they could not justify the price of a, for example, 22″ or 46″ kit.  So CDS has introduced small format 10″ and 15″ Transparent Display development kits to allow companies to better experiment and evaluate the technology at an affordable price.
The kits included 1 Transparent Display panel with supporting frame + Interface card with USB and HDMI inputs + power supply.  This is effectively a plug and go kit with the client only needing to add backlighting and content.
But as apart of the service CDS also offers some excellent Free Of Charge content so the customer does not even have to worry about that.
Therefore to get up and running with a Transparent Display kit has never been easier!
For more information and pricing please email info@crystal-display.com or call the main office on +44 (0)1634 292 025 and our technical team will be able to help you.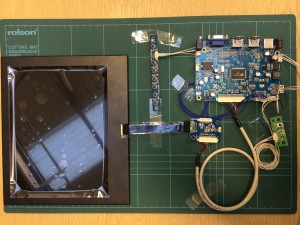 .
.
.