Our 32" C Curved PCAP Monitor with LED Halo Surround has several features that make it an attractive option for the gaming industry.
Immersive Gaming Experience: The C Curved design of the monitor allows for a more immersive gaming experience by creating a wider viewing angle and reducing distortion. The LED Halo Surround adds an extra level of immersion by creating a vibrant, colourful ambiance around the monitor.
Responsive Touch Screen: The PCAP technology used in the monitor's touch screen provides quick, accurate responses to touch input, making it ideal for gaming.
High-Resolution Display: The 32" monitor has a high-resolution display that delivers crisp, clear images, delivering a high-performance gaming experience. High contrast, high colour depth and wide viewing angles.
Reliable in play: Using a FHD industrial panel with an R1500 C Curve and 250 nits brightness which is easy to connect with HDMI, DVI and VGA ports.
Attractive Design: The sleek, modern design of the monitor is sure to catch the eye of gamers who want a monitor that looks as good as it performs.
Customizable: Not happy with our standard design? We don't mind criticism, tell us exactly what you want, and we will manufacture it for you!
Only a handful of reasons why our 32" C Curved PCAP Monitor with LED Halo Surround is a popular choice among gamers looking for an immersive, high-performance gaming experience.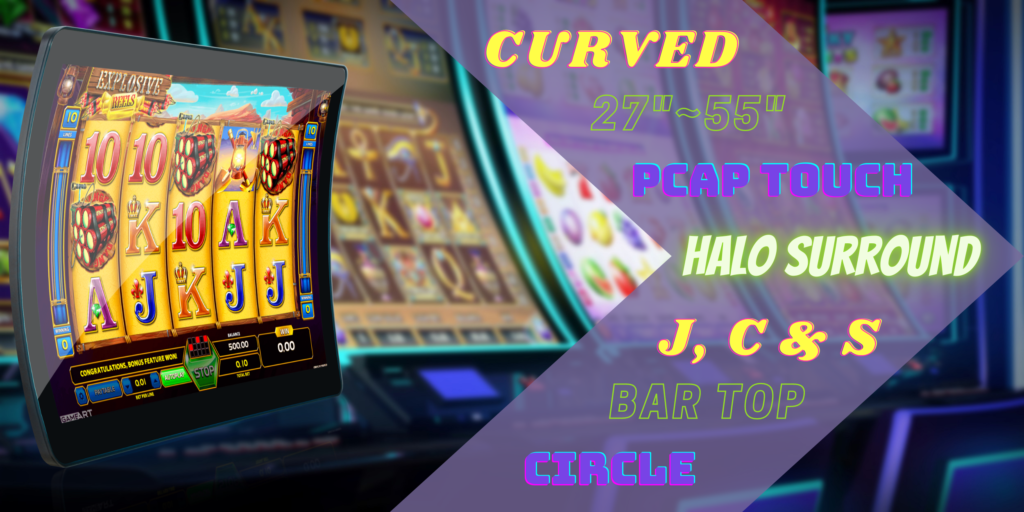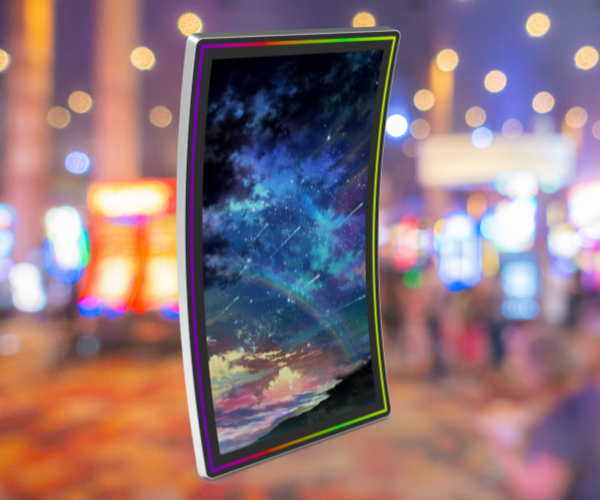 There are several reasons why a 43" J Curved PCAP Monitor with LED Halo Surround could be perfect for your new project.
Large Display Size: The 43″ display size offers a large viewing area that allows gamers to see more of their game and immerse themselves in the gameplay. The J-curved design also helps to reduce eye strain and provides a more comfortable viewing experience.
PCAP Technology: PCAP (Projected Capacitive) technology provides a responsive and accurate touch screen experience, making it ideal for gaming applications that require precise input.
LED Halo Surround: The LED halo surround adds an extra visual element to the gaming experience, providing ambient lighting that can be customized to match the game's colour scheme or to create a more immersive environment.
High Refresh Rates: Our curved monitors come with high refresh rates that reduce motion blur and provide a smoother gaming experience.
Overall, our 43" J Curved PCAP Monitor with LED Halo Surround provide the performance and features needed to optimize gameplay.
Multiple sizes available and multiple curve radius' as well as curve types
Quality you can trust with up to 4K UDH resolution
Available with reliable and unbeatable PCAP touchscreen
Optional high-performance and immersive LED halo effect
Suitable for landscape and portrait designs for flexibility
Industrial design – optimum durability and ruggedised
Price competitive solutions to save you money
Fully customisable designs – fully make them your own with custom colours, logos, coverglass, etc.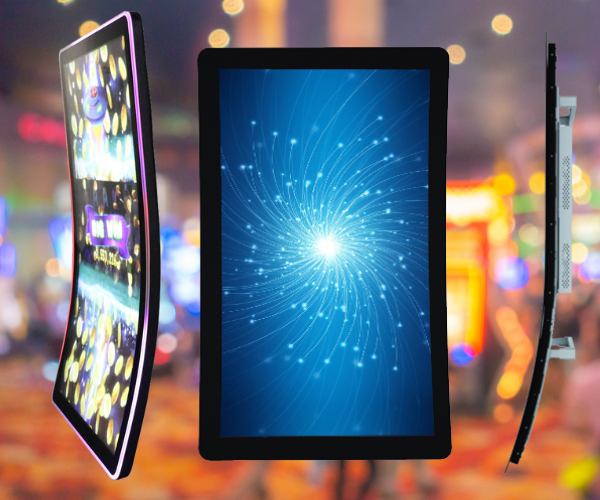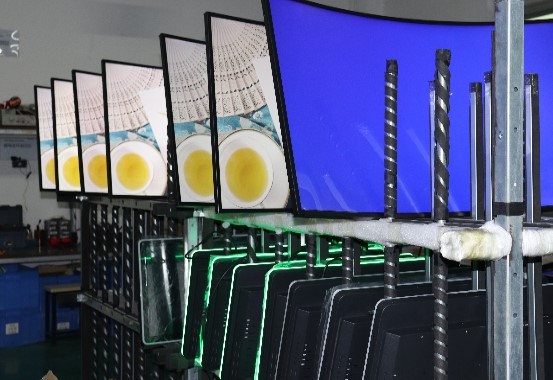 Better quality product – higher resolution and improved colour accuracy and contrast
Competitive edge – keep up with your competition, many displays in the casinos feature curved and halo displays, players are willing to pay a premium for top-of-the-line equipment that provides the best possible gaming experience
Wider range and substantial flexibility – we have more options and are willing to customise our standard range for a bespoke offering for your project, making you stand out
Support – we have a full team of salespersons and technicians to assist you with your project from the outset, throughout and after your project goes into mass production.
CHECK OUT The 32inch C-Curved Halo Touch Monitor from CDS
HIGH QUALITY 43″ J-Curved Halo Touch Monitor from CDS
Call us today +44 (0) 1634 791600