CDS Outdoor Digital Posters
Advantages of CDS Outdoor Digital Posters:
UK stock often available for speed of supply
High reliability solid state media player technology
Scheduling software Free of Charge with each unit (where applicable)
Sleek modern designs
Cost effective solutions
Unique internal air conditioning system means optimum performance in all heat conditions
Sealed unit to keep out all dust and debris and prolong the life of the display
Very bright for outdoor visibility and easily updated via USB.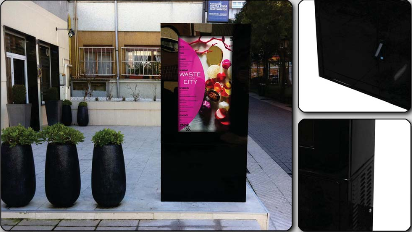 .
.
.
.
.
.
.
.Our Outdoor Posters are 3 times brighter than the standard home TV's.
These dynamic outdoor freestanding posters are suitable for use in any outdoor conditions.
The unique design of the casing allows for protection against all manners of weather and the general public.
The main risk with outdoor displays is the temperature.
Our unique air conditioning systems allow for the unit to adjust the internal temperature of the unit.
In this way the unit can automatically adjust the internal temperature to survive in any climate.
.
The other potential hazard is dust, moisture and debris in the air.
The IP65 outer casing completely protects the unit from the above as well as having waterproof protection.
Very high brightness for maximum visibility and easily updated via USB.
Perfect for train / bus stations, town centres, concert halls, theatres, sporting arena's and outdoor leisure centres.

We also now have a variety of network based systems, see https://crystal-display.com/digital-signage/networked-systems/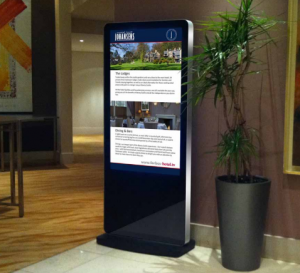 Please visit our Digital Signage page by clicking here for more info.
If you have any questions please dont hesitate to contact us.
.
.