PCAP. A Touch Bigger.Due to the huge success of the launch of the 22", 32" and 43" PCAP Touch Screens with Dual OS, CDS is delighted to announce that our range of PCAP Touchscreens is getting bigger. Literally; popularity means expandability. New 50" and 55" models are in stock now and all of the PCAP Touch Screen range now come with the additional features:
IPS Panels – Superior image quality and colour depth at 178° ultra-wide viewing angle in both landscape and portrait orientations. (Excludes 22" model)
RS-232 – Connect the Touch Screen via the RS-232 port so you can control, scale and customise the display over short and long distances.
Audio Out – New Audio Out port has been added allowing for headphones, external speakers or even headsets with a microphone to be connected to the screen for audio focussed applications.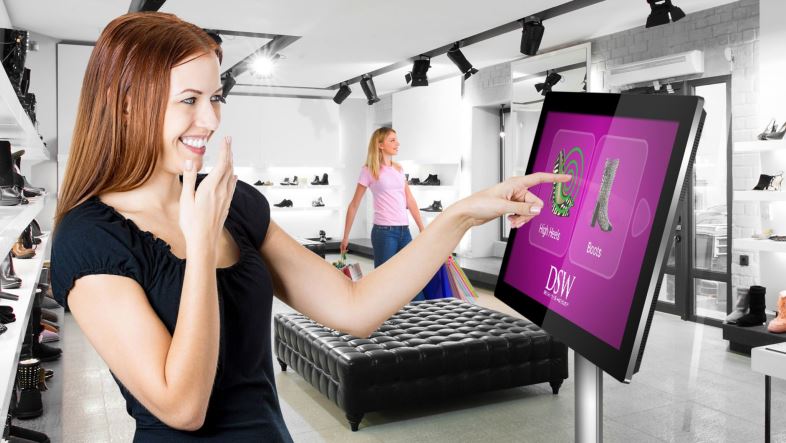 All our PCAP Touch Screens come with the amazing features as before that include:
Touch CMS – Revolutionary Touch CMS allows you to easily create, deploy and touch your very own content for your PCAP Touch Screen.
PCAP Technology – Amazing PCAP Touch Screen.
10 Touch Points – most responsive & sensitive touch experience.
Giant Tablet – Designed to resemble a giant smartphone or tablet. The sleek and sexy look is achieved with a striking aluminium surround and stunning IPX1 rated edge-to-edge glass.
Dual OS – If you have your own Android or Windows based app, you can use the integrated PC with dual operating systems. You can also run the Touch Screen from your own PC if you want to use the screen as a touch monitor.
Our 42" PCAP Touch Screen has also been upgraded to a 43" model. Our range of 22", 32", 43", 50" and 55" PCAP Touch Screens are in stock now and available for immediate dispatch
For the latest prices and special offers contact us via email or give us a call on 01634 327420.