CPT TFT Display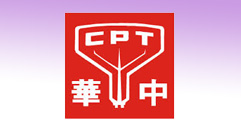 CPT Industrial TFT Displays are from the very popular Taiwanese TFT manufacturer offering an industrial range of TFT panels focused on smaller sizes.
TFT panel driver boards available – VGA, DVI and video input cards to drive a wide range of TFT panels.
With high reliability, extended temperatures and robust hibrite TFT LCDs CPT is the best kept secret in industrial and commercial TFT business.
But now with the power of Crystal Displays promotion and technical know-how and back up you will be seeing a lot more of these CPT Industrial TFT Displays and excellent related products as they add great value to our clients applications and reputation.
Chunghwa Picture Tubes Ltd. (CPT), is a professional display manufacturer with 40 years + of expertise experience in TFT production. Through constant innovation design and research development, CPT brings out breath taking, high quality products to satisfy many industrial product designs. With years of display development product development and massive production as our corner store, combining with technological advantage such as wide viewing angle, fast response time, and high colour saturation. CPT continues to improve both the product and service quality, and plans for the next generation display technology. CPT will also thrive in medium-small TFT-LCD and touch panel, and aims to be the most advance company in terms of technology in the display panel market.
| Size | Part Number | Resolution | Brightness | Interface |
| --- | --- | --- | --- | --- |
| 4.3″ | CLAA043JD02 CW | 480×272 | 600 cd/m2 | TTL |
| 5″ | CLAA050LA0A CW | 800×480 | 500 cd/m2 | TTL |
| 5.7″ | CLAA057VC01 CW | 640×480 | 220 cd/m2 | TTL |
| 7″ | CLAA070LD0D CW | 800×480 | 500 cd/m2 | TTL |
| 7″ | CLAA070LF0B CW | 800×480 | 450 cd/m2 | TTL |
| 7″ | CLAA070NJ05 CW | 1024×600 | 500 cd/m2 | LVDS |
| 7″ | CLAA070NQ02 XN | 1024×600 | 350 cd/m2 | TTL |
| 8″ | CLAA080LJ01 CW | 800×480 | 450 cd/m2 | TTL |
| 8″ | CLAA080NA12 CW | 1024×600 | 600 cd/m2 | LVDS |
| 8″ | CLAA080XA12 LE | 1024×768 | 300 cd/m2 | LVDS |
| 9″ | CLAA090LD02 CW | 800×480 | 250 cd/m2 | TTL |
| 9″ | CLAA090NA06 CW | 1024×600 | 500 cd/m2 | LVDS |
| 10.1″ | CLAA101ND06 CW | 1024×600 | 500 cd/m2 | LVDS |
| 10.1″ | CLAA101WH13 LE | 1280×800 | 250 cd/m2 | LVDS |
| 10.1″ | CLAA101WH32 CW | 1280×800 | 450 cd/m2 | LVDS |
| 10.2″ | CLAA102ND01 CW | 1024×600 | 400 cd/m2 | LVDS |
| 10.4″ | CLAA104XA02 CW | 1024×768 | 400 cd/m2 | LVDS |
| 15″ | CLAA150XP06 CW | 1024×768 | 250 cd/m2 | LVDS |
| 15″ | CLAA150XP07 CW | 1024×768 | 350 cd/m2 | LVDS |
Check out our full list of TFT suppliers
For more information please contact us