Crystal Display Systems's Digital Signage portfolio consists of high-end as well as entry-level models in sizes from 32″ to 84″ depending on what is required. The commercial grade large format displays in a slim, integrated package feature a durable, ruggedised steel chassis and tempered pure glass touchscreen for long life of reliable performance in nearly any commercial location.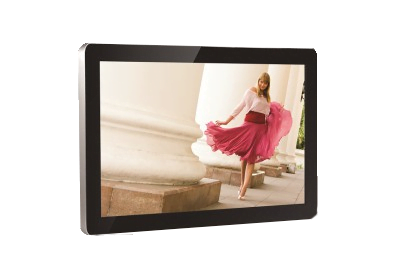 The digital signage solutions are designed from the bottom up for retail, hospitality, healthcare and other commercial markets. CDS provide high-quality, interactive canvas for attracting and engaging viewers. The displays come with a choice of touchscreen: seamless edge-to-edge projected capacitive, optical multi-touch, or dual touch.
CDS also have a range of All-In-One touch PC and monitors which enable the touch displays to be integrated into an all-in-one unit, simplifying the installation process and continuous maintenance, without the need for additional cables. Creating a more aesthetically pleasing display that also saves space and looks neat and tidy.
To see our full range of digital advertising displays simply click on the image below and it will take you to our Digital Advertising Displays Brochure
[fusion_builder_container hundred_percent="yes" overflow="visible"][fusion_builder_row][fusion_builder_column type="1_1″ background_position="left top" background_color="" border_size="" border_color="" border_style="solid" spacing="yes" background_image="" background_repeat="no-repeat" padding="" margin_top="0px" margin_bottom="0px" class="" id="" animation_type="" animation_speed="0.3″ animation_direction="left" hide_on_mobile="no" center_content="no" min_height="none"]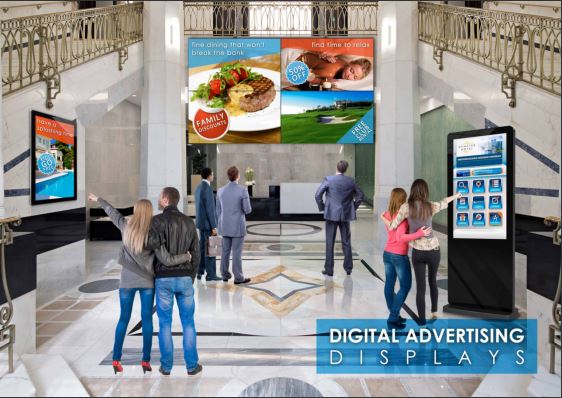 For more information please email us on info@crystal-display.com or call our main UK office on +44 (0)1634 327 420.
[/fusion_builder_column][/fusion_builder_row][/fusion_builder_container]