CDS Shelf Edge Displays – Revolutionary Shelf Edge Displays from in the UK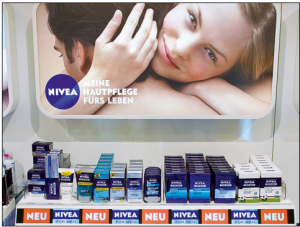 .
Crystal Displays are pleased to announce the launch of the unique shelf edge displays system developed and manufactured by Display Solution in Germany.
This new development of slim 4.3″ displays can be linked to create a video shelf, driven via a low power USB solution  driving up to 12 displays from one interface board and 72 displays from one PC!.  It is very low power and therefore a Green technology with 12 displays using only circa. 1 Amp of power!  This can be used for Gaming, Retail, and any multi-Display application or for those looking for a uniqueness. Electronic shelf label systems are used to display and automatically update product pricing shown on shelves. CDS can supply label management software which provides an intuitive way for users to easily manage pricing and stock information for every product across their entire network of stores. This information is then sent to the communication controller via Wi-Fi before being transmitted to the full colour TFT LCD displays or e-paper display modules via a private 2.G Wi-Fi signal for ultimate data transfer security. Updates are automatically rolled out across the shop floor instantly.
.
Click here to see our latest digital shelf edge testimonials
Here is a video to show the CDS Shelf Edge Displays technology:
Click here for another amazing video: Video
We now have an official datasheet for the shelf edge, click here to download
If you have any questions on our CDS Shelf Edge Displays, please do not hesitate to contact us.

.
.
.
.
.
.
.
.