New 7″ Battery Powered Shelf Edge Media Player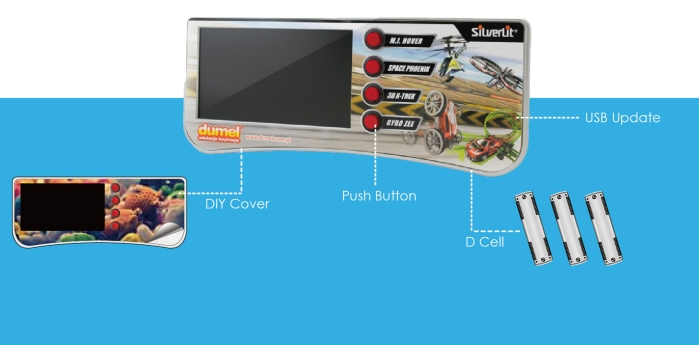 .
Lasts for 3 months off one battery!
Crystal Displays is pleased to launch the 7inch LCD Advertising screen with 24 D Cell batteries powering the unit giving potentially 3 months battery life, which is excellent for an in-store shelf Edge advertising display.
With one red blinking button to attract customers to select the button to play the video this is an excellent attention grabber to create more sales and interest.
It offers Audio and 4 programmable buttons  and the battery is easily replaceable and rechargeable.
It is designed in such a way that the battery can be hidden under the shelf or at the back of the shelf as it uses a unique hinged mounting system.
.
Technical Specification / features:
Casing  = Plastic
Color  = Black
Size = 7"
Aspect Ratio = 16:9
Resolution = 480 x 234
Display type = TFT
Brightness(cd/m2) = 250
Contrast Ratio = 300:1
Audio System = Mono
Supported File Formats on Media player = JPEG, MPEG1,2,4 Music
Speaker Built in = Mono Speaker x1
Input voltage = AC 100-240V, 50/60Hz
Max Power Consumption = 12W
Activations Based on a 15 second movie, 200 activations per day means battery can play for approximately 3 months
D Cell batteries = 24 D Cell batteries.
Please note If you want motion sensor, then , it would not be a battery operated solution.  Because the sensor would be on standby mode all the time and it drains out the battery. So, the function would be either buttons with battery OR sensor with mains power.
.
Datasheet can be downloaded by clicking

here
.




For more information please do not hesitate to

contact us

.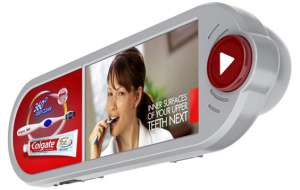 .
.
.
.
.