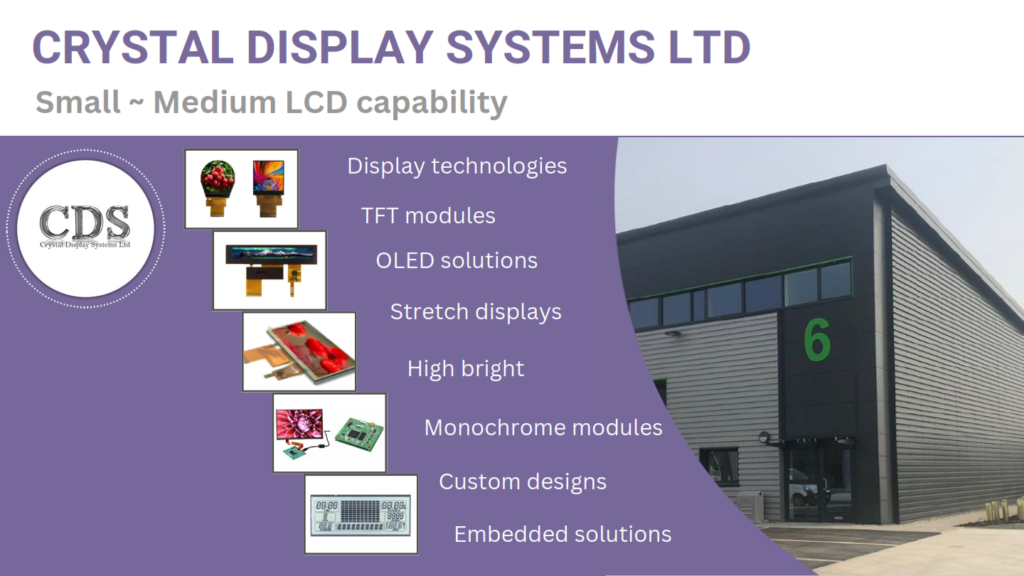 Unveiling Innovation: Explore the New CDS Small-Medium LCD Capability Document
CDS, at the forefront of display technology, proudly introduces its latest offering - the CDS Small-Medium LCD Capability Document. This comprehensive brochure showcases a range of cutting-edge displays, from monochrome passive displays to PMOLED, TFT LCD, TFT bar-stretched displays, sunlight-viewable TFT displays, custom designs, and embedded smart TFT displays.
The Monochrome LCD display series in the capability document features a diverse product lineup, including alphanumeric and graphic STN & FSTN LCD modules. Ranging from 2×8 to 4×40 displays, these modules cover industry-standard formats and accommodate larger characters and extended temperature ranges. Offering reflective or LED-backlit options, along with choices of transflective positive or transmissive negative modes, these displays provide flexibility and customization. The graphic series boasts resolutions from 122×32 to 320×240 QVGA, with integrated ICs for easy interfacing and additional features like touch screens, polarizer options, and various LED backlight colours.
The industrial display lineup encompasses TN and IPS TFT screens, ranging from 0.95" to 49.0". Covering standard sizes, formats, and specifications, the series includes versatile bar, stretch, round, and square models. High-brightness options ensure sunlight visibility, while ultra-wide temperature and viewing angle versions cater to diverse industrial needs. Supporting capacitive and resistive touch options, with various display interface options such as MCU, SPI, MIPI, RGB, LVDS, HDMI, and USB-C, this collection meets the demands of a wide range of applications.
The PMOLED display lineup within the capability document offers monochrome, area colour, and full-colour modules. Monochrome and area colour options range from a petite 0.19″ to a substantial 5.5″, while the full-colour range includes modules starting at 0.95″ and going up to 1.69″. PMOLED, being an emissive technology, requires no backlight and provides excellent optics with wide viewing angles, a 10,000:1 contrast ratio, rapid switching (<10µs), and an operating temperature range of -40°C to +85°C. This makes PMOLED ideal for industrial, medical, and automotive applications.
In conclusion, CDS continues to lead the way in display innovation, offering a diverse and versatile range of displays for various industries. The Small-Medium LCD Capability Document is a testament to CDS's commitment to providing cutting-edge solutions that cater to the evolving needs of the market. Download our new brochure today and explore the possibilities with CDS displays, where technology meets vision.
Want more information? contact us now