Going bigger is ultimately seen as going better when it comes to digital advertising and making your mark on your audience, but this is not always the case.
Other than budget and space issues making it impossible to have such large and fantastic displays by going small for certain applications Digital Signage is actually able to expand its features and present a memorable marketing moment.
Here at CDS we have a great range of smaller digital advertising displays! Perfect for fitting in smaller spaces available or for digital shelf advertising.
Our 10 inch POS Android Advertising Displays are a great example and act just the same as a regular Android Advertising Display. They can be updated with the classic 'Plug and Play' method that involves loading content onto a USB stick.
Networking quantities of displays is a great idea as you can design your own templates for your content that allow you to use multiple media zones. So your images, videos, webzones and RSS/scrolling text zones can really wow your customers.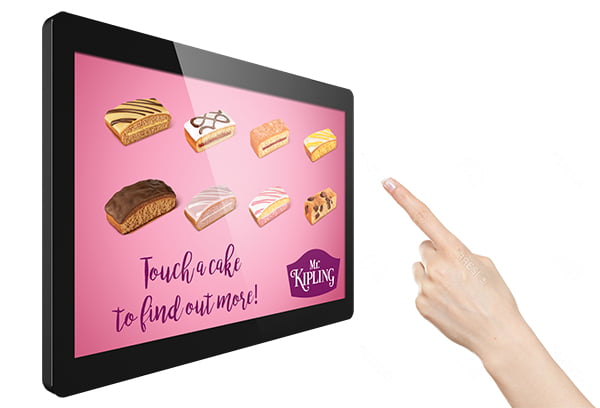 Small sized Digital Signage's biggest strength comes with its versatility. As well as the standard versions you can be upgrade to a PCAP version that has 10 touch points and unlock a whole new level of interactivity for users of the display, especially when used with our amazing new Touch CMS. If however you want to run the screen from an external source there is a monitor version of the POS display available.
When you go small with your signage the secret is that you are not losing out on any features of regular sized displays, in fact you are gaining more! When there is little room to spare POS displays have to be versatile and satisfy a lot of different needs, although they are small in size they are more than capable of the challenge.
For more information please email info@crystal-display.com or call our main office on +44 (0) 1634 327 420.