The TAICENN ABOX-E7 series industrial computer products have proven their features and advantages in the digital medical operating room.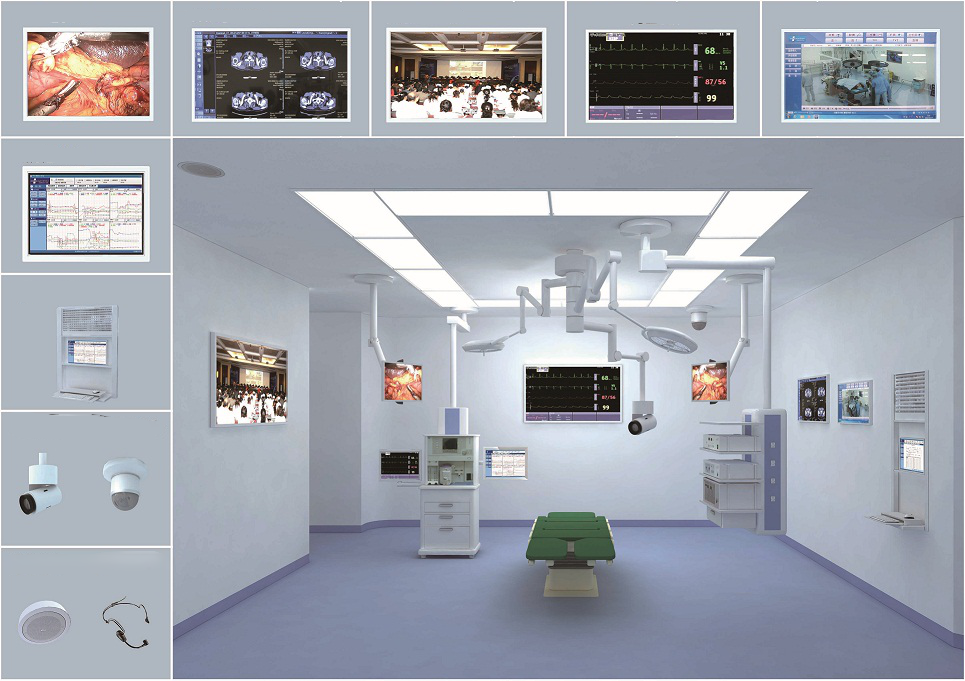 The installation of a high-resolution full view camera in the operating room is able to achieve 360-degree monitoring, to meet the supervision of the dynamic information in the operating room and the hospital administrator's daily viewing.
High-resolution field camera is installed on the shadow less arm to collect video information in the field, and the whole process of high-definition recording is used for remote teaching, remote expert consultation, remote surgery guidance and other applications.
The signal transmission from the operating room to the central computer room, classroom, and consultation room, using digital fiber optic cable to ensure high-quality and clear image and voice transmission, to achieve surgical video and medical image data sharing, full HD surgical live broadcast, surgical teaching and remote Consultation and other applications.
ABOX-E7 main features:
Intel 6/7-gen Skylake desktop multi-core processor, powerful computing for vision and multi-tasking computing;
High-strength & compact body design with mold production, suitable for high-integration applications;
 Efficient cooling system design to ensure long-term stability of the product;
Multiple interface support with modular design, to solve multiple control and acquisition control solution;
Large-capacity memory and RAID storage support, for big data exchange and data security;
6*Intel network modular combination for complex video capture;
9~36V vehicle power supply solution, in line with ISO 7673-2 standard, supporting complex power supply environment;
-20~70 °C wide temperature work
For more information on these products please visit our webpage – https://crystal-display.com/products/embedded-systems/
For more information including pricing and a data sheet please email info@crystal-display.com or call our main office on +44 (0) 1634 327 420.