Here at CDS we specialize in LCD TFT displays and represent many major manufacturers in the UK.
Our standard panels range from 3″ to 82″ but others may be available upon request.
---

High quality industrial LCD TFT flat panel displays which are designed according to the high demands of the industry:
3″ to 17.5″
High Product Stability
Long Term availability & backward compatibility
Wide temperature range
Ideal for long life industrial or outdoor applications
---

Industrial TFT flat panel displays with the best screen quality and excellent features from the worldwide largest TFT manufacturer:
15″ to 82″
Monitor TFT from 15″ to 27″ for industrial monitors & display terminals etc
TV TFT from 23″ to 46″ for TV and multimedia applications
DID TFT from 32″ to 82″ for digital signage and advertising
---

POWERVIEW
PowerView industrial TFT flat panel displays with LED backlightingare perfectly suited for the use in very bright and harsh environments:
5.7″ to 20.1″
High brightness
Sunlight readable
Wide temperature range
---
AUO industrial TFT flat panel displays from 6.5″ up to 19″size
6.5″ to 19″
Wide temperature range
Cost effective
LED options available
Integrated LED driver
---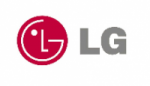 LG Display TFT flat panel displays for industrial applications
6.4″ to 22″
Optimal cost performance ratio
---

CHIMEI INNOLUX
ChiMei TFT LCD Displays are perfectly suited for the use in industrial applications:
7″ TO 22″
Wide viewing angle
Wide operating temperature
5 year availability (for G- series and R- series)
---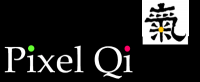 PIXEL QI
Pixel Qi displays:
10.1″
Use anywhere – sunlight readable
Transmissive, transflective and reflective mode
Low power consumption

.
We also have a wide variety of interface solutions available from Display Solutions.
.
.