Footprint Scenery made use of the alluring feature of our fantastic transparent LCD displays to attract the attention of passers-by for their fantastic "one-stop shop" stand at the VM & Display show.
This idea of creating an Edwardian shop with its traditional values mixed with modern cutting edge technological innovation was hugely impressive.
Footprint are well-known in the design world and are renowned for bringing retail storytelling to life by curating immersive environments that can captivate and engage retail audiences.
The stand looked absolutely fantastic and they made great use of our 32″ transparent LCD premium showcase display with touch interaction to add to their storytelling.
They incorporated many different options on the display such as a video and clickable information on products within the showcase box.
A great addition to a superb stand!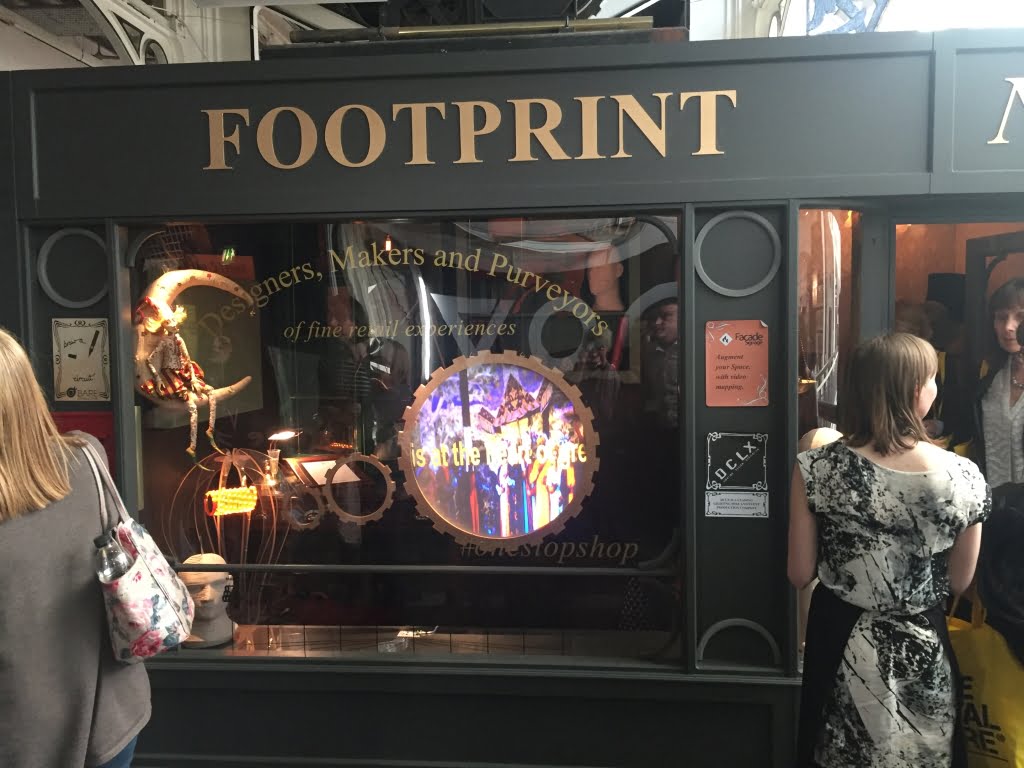 Could you be interested in showcasing your products/brand at your next exhibition? Or incorporating transparent LCD technology into your stand to attract attention like Footprint?
Let the mesmerising technology of transparent displays help you tell your story!
Contact us to find out about our demo stock and rental services.
Interested further? We can also create custom Transparent LCD Showcase Displays with many options such as sizes, portrait versions, colours, touch options, stretched etc.
For our full range of Transparent Displays please click here
Or to simply find out more information and request data sheets and pricing contact the team via email or call our UK main office +44 (0) 1634 327420