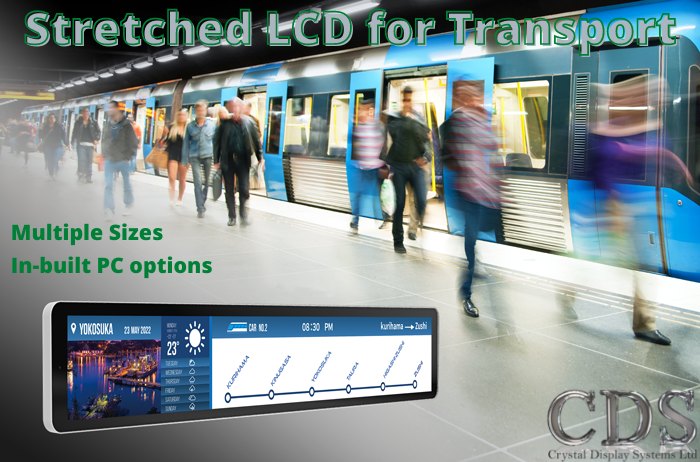 In an era of heightened connectivity and the emergence of 'smart' transportation systems, the significance of displays, particularly interactive ones, in the transportation sector has surged dramatically. The global passenger information system market, valued at an impressive $19.9 billion in 2019 according to Grand View Research, is poised for continued growth with a projected CAGR of 9.6% from 2020 to 2027. Let's delve into the intricate world of transportation displays, exploring their diverse applications and the paramount importance of design propositions tailored to their unique requirements.
Diverse Applications of Transportation Displays
Transportation displays play a pivotal role in delivering critical information to commuters and travellers. They are strategically placed both inside transportation hubs and outdoors, on platforms, where they cater to varying lighting conditions and readability demands. These displays also find a crucial place within train carriages, where they must provide real-time information about capacity, routes, and other essential data, all while navigating the constant motion of the carriages. Beyond mere information dissemination, interactive displays are instrumental in ticket machines, aiding passengers with icons and language options, particularly in international stations.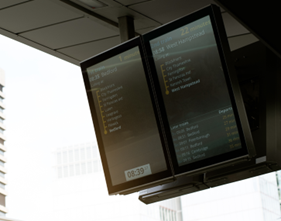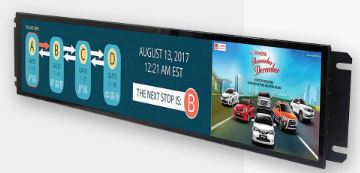 In the challenging transportation environment, displays must strike a delicate balance between ruggedness and responsiveness. They should remain operational even when passengers don gloves in the bone-chilling cold of platforms. Within the driver's cab, displays must guarantee optimal readability, regardless of ambient lighting conditions. Furthermore, those deployed in maintenance vehicles and trackside equipment must endure extreme temperature fluctuations. It becomes abundantly clear that a one-size-fits-all approach falls short, as different applications necessitate tailored design solutions.
Prioritizing Readability
One of the foremost considerations when specifying a display is the desired level of readability. System integrators must determine whether the display should cater primarily to daylight-only visibility or if it needs to accommodate passengers and staff wearing polarized sunglasses. To address these unique requirements effectively, sourcing displays from a specialized provider becomes imperative. Collaborating with experts who understand the intricate needs of railway projects and the challenges of the railway application ensures a successful outcome.
CDS stands as a pioneer in delivering cutting-edge solutions for transportation displays. Their comprehensive range of TFT display sizes comes equipped with state-of-the-art In-Plane Switching (IPS) technology, guaranteeing superior colour quality and a wide range of viewing angles. These displays offer flexibility by allowing both portrait and landscape orientation, accommodating diverse spatial constraints and application scenarios.
The TFT displays from CDS are designed with an integrated backlight system, significantly enhancing visibility. Boasting an impressive spectrum of 16.7 million colours, high contrast ratios, and brightness levels ranging from 600 cd/m² to 1500 cd/m², these displays provide an immersive visual experience. With resolution options spanning from 128×160 to full high-definition (FHD) 1920×1080, they excel in delivering crystal-clear content. These displays can also withstand extreme operating temperatures, ranging from -40°C to +85°C, ensuring reliability in the most challenging conditions.
Moreover, CDS doesn't merely offer off-the-shelf solutions. Their team of adept design engineers collaborates closely with customers to create bespoke display solutions, tailored to the unique demands of each project.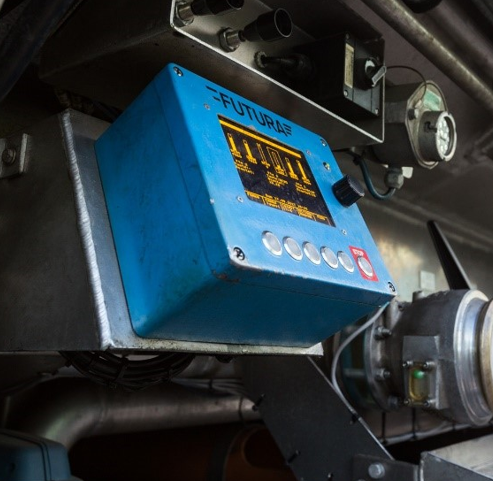 CDS goes above and beyond by providing fully integrated touch panels, featuring either projected capacitive (PCAP) or resistive technology, depending on project requirements. Additional screen enhancements such as anti-glare coatings, reduced reflections (achieved through optical bonding), and ruggedized panels with thicker glass or optical bonding are also available, ensuring optimal performance in any transportation setting.
In conclusion, CDS stands as an industry leader in delivering innovative, reliable, and versatile display solutions tailored for the transportation sector. Their unwavering commitment to understanding the unique needs of railway applications, coupled with their diverse range of high-quality TFT displays, ensures that the future of transportation remains brilliantly illuminated and seamlessly connected.
CDS Custom Monitor Builder Service
CDS Put Their IP66 Outdoor Unit Through Vigorous Testing In Their Climate Chamber!
Call us today +44 (0) 1634 791600