Transparent Displays made a significant impact for Volkswagen.
With the IAA Expo in Frankfurt one of the major highlights of the automotive world Volkswagen was looking to to add a unique and eye catching technology and the translucent displays achieved just that.
Utilising one of the world's largest transparent displays the 70″ Panels allowed VW to show real automotive product with a dynamic backdrop with dynamic content on the screen bring the products to life and stopping passers by in their tracks. The visitors could not tell what was real and what was being shown on the screen creating a real interest and buzz that other technologies find it hard to recreate.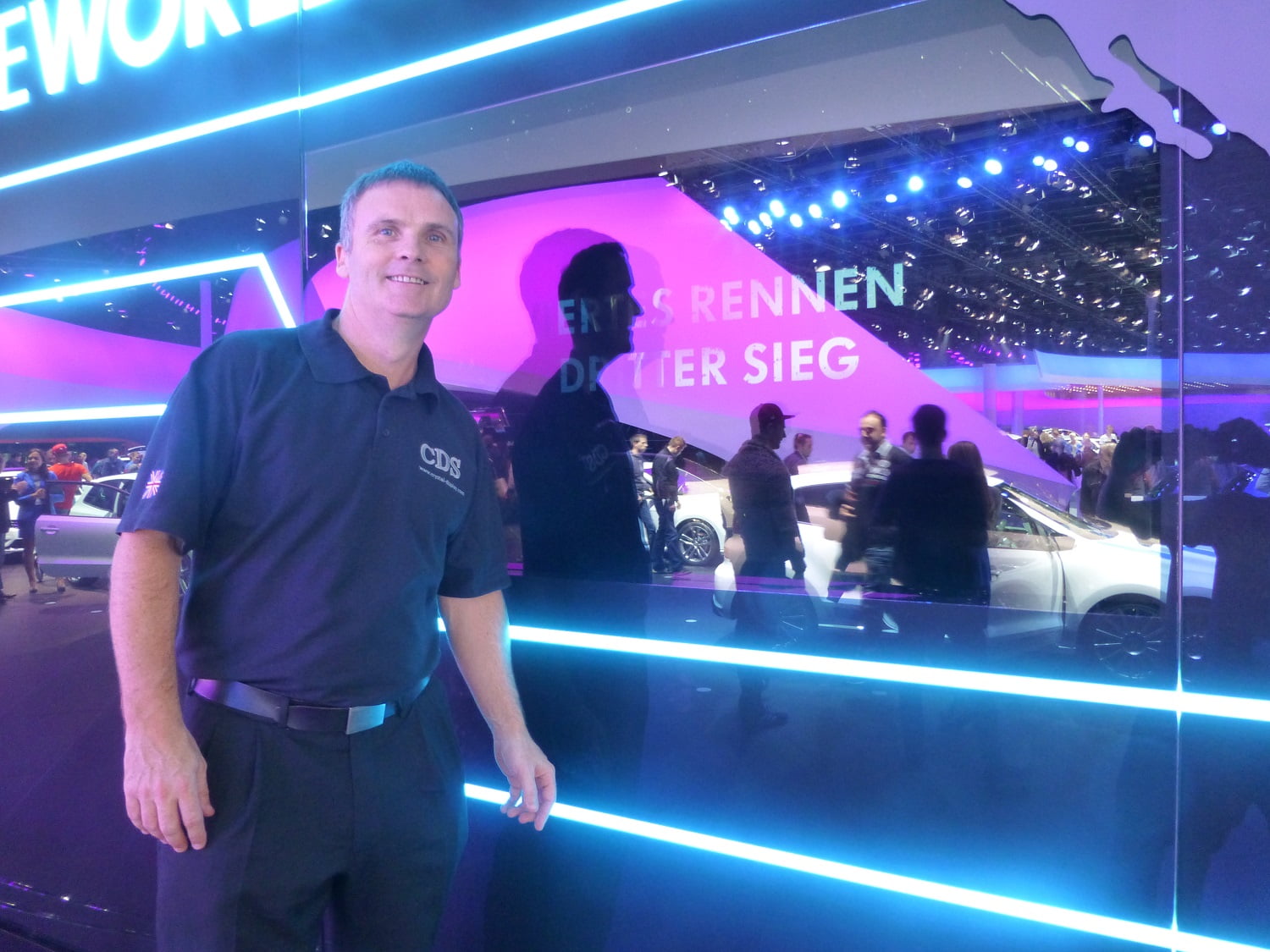 Although photos and videos do not do it justice as we are not professional photographers the impact was significant.
VW used 70″ but now 84″ is available for major impact and that all elusive WOW factor.
To find  out more about our Transparent Displays take a look at our Transparent LCDs and our Transparent Showcases. Alternatively for more information including videos on this or any of our other Transparent Display solutions please call our main office on +44 (0)1634 327 420 or click here to email us.