Waterproof Monitors from Crystal Display
Here at Crystal we have a wide range of industrial waterproof monitors.
We can supply the monitors sealed to either IP65 or IP66 standard.
Our IP65 monitors have a water proof front face and the IP66 is fully sealed all round.
An IP (Ingress Protection) is an international rating which classifies the degrees of protection provided against the intrusion of solid objects and water.
IP65
IP65 rating provides full protection against ingress of dusts and water projected from all direction. Industrial and outdoor application demands for IP65 sealed LCD displays continue to grow.
All of  the IP65 product series goes through the standard testing procedures to test the design reliability. The design meets IP65 rating whilst maintaining a sleek appearance.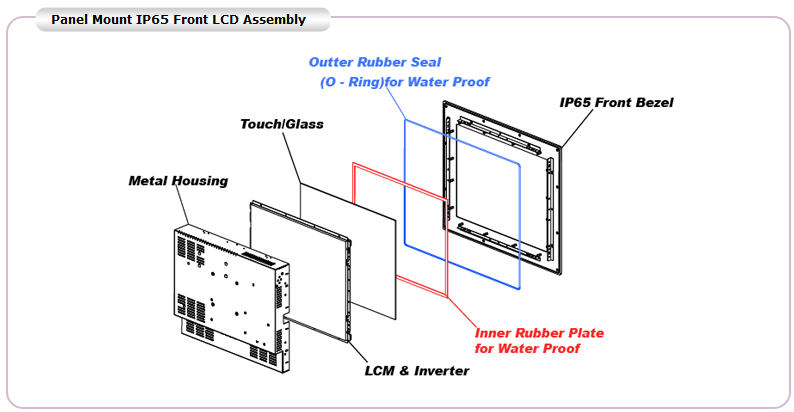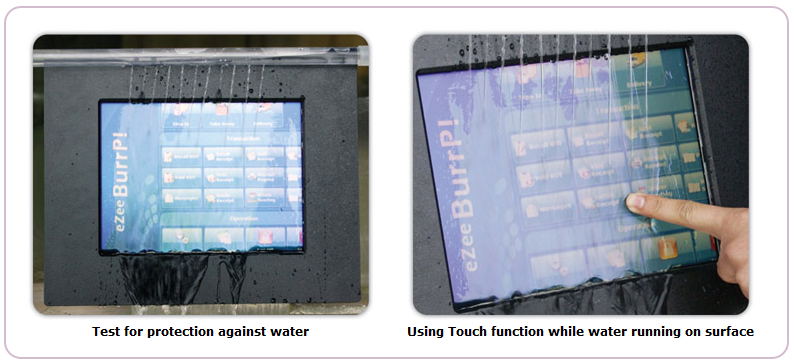 IP66
With IP66 Full Stainless, it provides complete protection against outside contact with internal electronic or electrical components, protection against harmful deposits of dust, and strong water jets being squirted from any direction against the enclosure. Available in sizes from 5.7" to 65".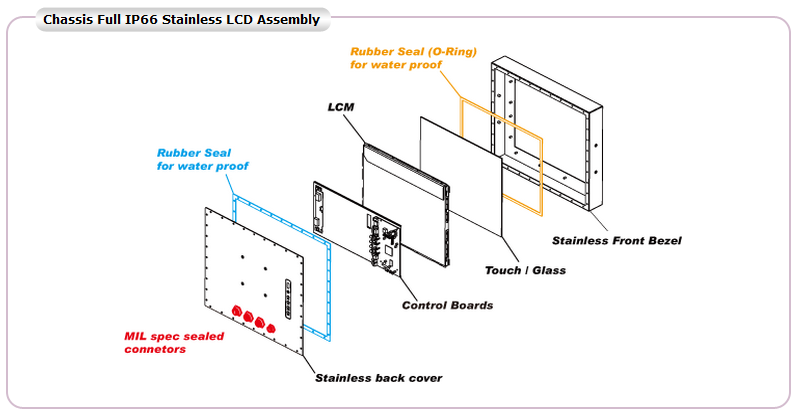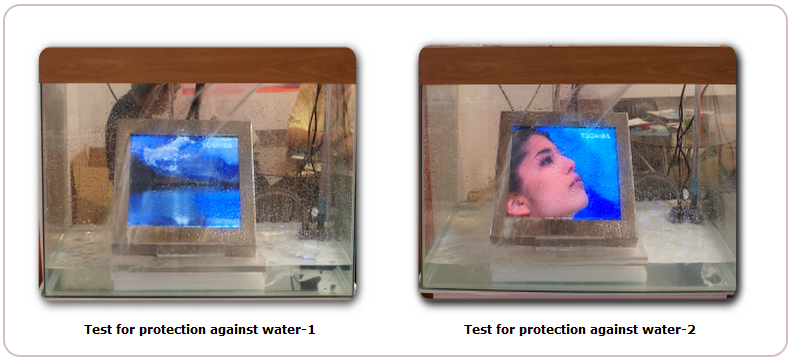 For more details on our waterproof displays please

contact us

.