Your Digital Signage Displays can now include a live TV feed. Our solutions allow for display screens to include exciting extras such as a Sky TV box. This can be integrated alongside your Digital Signage content with our Android Cloud Network Media Player with Live Input.
This is easily done by simply connecting the external broadcasting device to the player via HDMI. Then by connecting the player to your screen via HDMI. The media player will then wirelessly communicate with the Cloud and pull Digital Signage content from the CMS, as well as the feed from the Sky TV box, to the screen. The image below shows this process in more detail;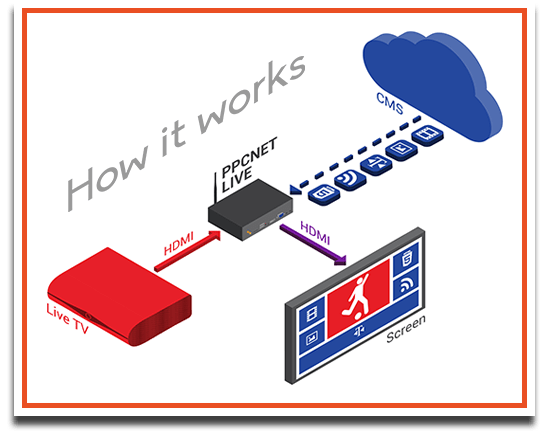 This provides the interesting option of playing live TV for your customers alongside your marketing and promotional messages. This could be a beneficial idea for applications in waiting rooms as well as pubs and bars.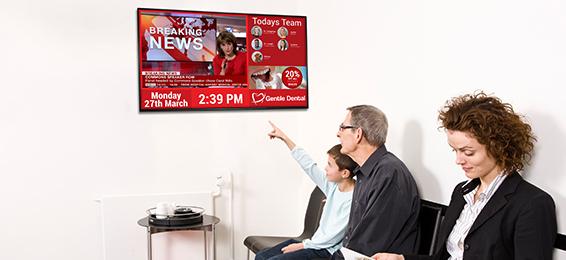 Alongside this Live TV element the Media Player has all of the same fantastic features of our Cloud Android Media Player such as access to our cloud based portal where you can upload content, design multimedia zone layouts, create playlists, review playback logs, and remotely update your screens from anywhere in the world.
These impressive Media Players have inputs for HDMI as well as outputs for HDMI & VGA.
For more information please visit our media player webpage or simply contact us directly and call our UK office on +44 (0) 1634 327420 or email us on info@crystal-display.com.