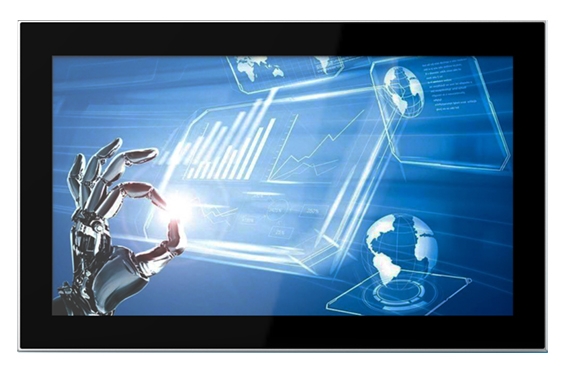 Our all-inclusive industrial panel PC range is designed to cover all requirements from compact PCs to high performance, rugged IP65 models meeting multiple industrial specifications which we know are essential to our industrial customers.
Touch screen capability options include resisitive, capacitive, SAW and infrared as well as tempered glass versions and have long lifetime supply and support roadmaps ideal for industrial applications.
Need something customised? No problem, CDS can build all our industrial panel PC range to your exact requirements including processor, memory, storage and operating system options so just ask us!
| Size | Part no. | Pixels | bright. | Processor | Note | | | | | | | | |
| --- | --- | --- | --- | --- | --- | --- | --- | --- | --- | --- | --- | --- | --- |
| 6.5 | PPC-06-01T3-A | 640x480 | 600 | Intel ® Bay Trail-M N2930 SOC Processor 1.83G | Fanless. Resistive Touch | | | | | | | | |
| 7 | PPC-07-C01T1-A | 800x480 | 350 | Intel ® Bay Trail-M N2930 SOC Processor 1.83G | Fanless. Resistive Touch | | | | | | | | |
| 8.4 | PPC-5840T-845 | 1920x1080 | 250 | Intel® Pentium® processor N3710 1.6 GHz (Braswell) | Fanless. Resistive Touch | | | | | | | | |
| 10.1 | PPC-10PPC01T1-A | 1280x800 | 300 | Cortex™-M203 Dual-Core(1GHz) | PCT Touch (10 Point) | | | | | | | | |
| 10.4 | PPC-10PPCO3T1-A | 800 x 600 | 250 | Intel Processor D2550 CPU(1.86GHz) | Fanless. PCT Touch (10 point). No aluminium front bezel but all metal chassis type. | | | | | | | | |
| 12.1 | PPC-12PPC02T1-A | 800x600 | 450 | A20 1GHz Dual-core | PCT Touch (10 Point), Android OS | | | | | | | | |
| 12.1 | PPC-12PPC01T6-A | 800 x 600 | 450 | Intel Celeron J1900  OR Atom N2600 | Infra Red touch | | | | | | | | |
| 12.1 | PPC-12PPC01T9-A | 800 x 600 | 450 | A20 1GHz Dual-core | Resistive Touch. Android OS. | | | | | | | | |
| 15 | PPC-15PPC01T3-A | 1024x768 | 400 | Intel i5-2410M Socket G2 (rPGA988B)3M Cache, 2.30 GHz | Resistive Touch | | | | | | | | |
| 15 | PPC-15PPC01T1-A | 1024x768 | 400 | Intel ® Atom Processor D525 1.8GHz | Resistive Touch | | | | | | | | |
| 15 | PPC-150-002-A | 1024x768 | 400 | Intel i5-2410M 2.30 GHz | Resistive Touch | | | | | | | | |
| 15 | PPC-15PPC03T4-A | 1024x768 | 400 | Intel Celeron J1900 OR Atom N2600 | Fanless. Resistive Touch. Open Frame type | | | | | | | | |
| 15 | PPC-15PPC03NC-A | 1024x768 | 250 | Intel Celeron J1900  OR Atom N2600 | Fanless. NO TOUCH | | | | | | | | |
| 15 | PPC-1157E-871-AX | 1024x768 | 350 | LGA1155 socket 3rd & 2nd Generation Intel® Core™ i7/i5/i3, Celeron® & Pentium® processor | IP65 Compliant front bezel design. 5 Wire resistive Touch | | | | | | | | |
| 15 | PPC-1157S-871-AX | 1024x768 | 350 | LGA1155 socket 3rd & 2nd Generation Intel® Core™ i7/i5/i3, Celeron® & Pentium® processor | IP65 Compliant front bezel design. Resistive Touch | | | | | | | | |
| 15 | PPC-1157S-881-AX | 1024x768 | 250 | LGA1150 socket 5th/4th Generation Intel® Core™ i7/i5/i3 & Celeron® processor (Broadwell/Haswell) | IP65 Compliant front bezel design. 5 Wire resistive Touch | | | | | | | | |
| 15.6 | PPC-5153W-834 | 1920X1080 | 250 | Intel® Pentium® processor N3710 1.6 GHz (Braswell) | Fanless. 5 Wire Resistive Touch. | | | | | | | | |
| 17 | PPC-3177T-311 | 1280x1024 | 350 | Intel® Pentium® processor N4200 1.6 GHz (Apollo Lake-M) | Fanless. Resistive Touch | | | | | | | | |
| 17 | PPC-1177S-881-AX | 1280x1024 | 250 | LGA1150 socket 5th/4th Generation Intel® Core™ i7/i5/i3 & Celeron® processor (Broadwell/Haswell) | IP65 Compliant front bezel design. 5 Wire Resistive Touch | | | | | | | | |
| 17 | PPC-1177S-871-AX | 1280x1024 | 350 | LGA1155 socket 3rd & 2nd Generation Intel® Core™ i7/i5/i3, Celeron® & Pentium® processor | IP65 Compliant front bezel design. 5 Wire Resistive Touch | | |   | | | | | |
| 17 | PPC-1177E-871-AX | 1280x1024 | 350 | LGA1155 socket 3rd & 2nd Generation Intel® Core™ i7/i5/ i3, Celeron®, Pentium® & Xeon® processor | IP65 Compliant front bezel design. 5 Wire Resistive Touch | | | | | | | | |
| 17 | PPC-17PPC01TC-A | 1280x1024 | 250 | Intel ATOM N2600 Dual core 1.6GHz 32nm | Fanless, Infra Red Touch | | | | | | | | |
| 17 | PPC-17PPC01T9-A | 1280x1024 | 250 | Intel Atom D525 1.8GHz | Infra Red Touch | | | | | | | | |
| 19 | PPC-19PPC02T4-A | 1280x1024 | 250 | VIA Nano X2 Dual core 1.2GHz | SAW Touch | | | | | | | | |
| 19 | PPC-19PPC02T5-A | 1280x1024 | 250 | Intel Celeron J1900  OR Atom N2600 | Resistive Touch | | | | | | | | |
| 21.5 | PPC-3217WL-845-AX | 1920x1080 | 250 | Intel® Pentium® processor N3710 1.6 GHz (Braswell) | Fanless. IP65 flat front bezel and rugged design. PCT Touch | | | | | | | | |
| 21.5 | PPC-21PPC01T3-A | 1920x1080 | 250 | Intel® Celeron® CPU J1900 @ 1.99GHz | Fanless, PCT Touch (10 points) | | | | | | | | |
| 24 | PPC-24PPC02T1-A | 1920x1080 | 250 | CPU Intel i3 2120 LGA1155/3.3GHz/3M | Infra Red Touch | | | | | | | | |
| 24 | PPC-24PPC01T1-A | 1920x1080 | 300 | CPU Intel E7300 LGA775 Core Duo 2.66GHz | Infra Red Touch | | | | | | | | |
| 31 | PPC-31PPC05T3-A | 1920x1080 | 400 | Intel T5800 Socket P Core Duo 2.0GHz | 3M Capacitive Touch | | | | | | | | |
| 42 | PPC-42PPC08T1-A | 1920x1080 | 400 | Intel i5 3470S LGA1155/2.90GHz | Infra Red Multi Touch | | | | | | | | |
| 48 | PPC-48PPC01N1-A | 1920x357 | 1000 | Android 4.0.4 | Ultra Wide, Android OS, Sunlight Readable | | | | | | | | |
| 55 | PPC-55PPCxxxx-A | 1920x1080 | 550 | Freescale Cortex A9 i.MX 6 | Android OS, No Touch | | | | | | | | |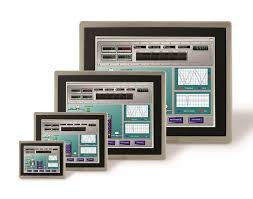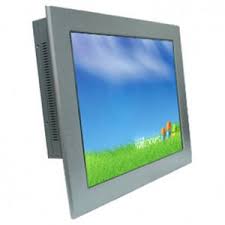 Glass to Glass Bezeless Panel PC
| Size | Part no. | Pixels | Bright. | Processor | Note |
| --- | --- | --- | --- | --- | --- |
| 21.5" A | CDS-21PPC01T3 | 1920x1080 | 250 | Intel® Celeron® CPU J1900 @ 1.99GHz | |
| 24" A | CDS-24PPC01T4 | 1920x1080 | 250 | Intel Bay Trail J1900 CORES 4 2.0GHz | |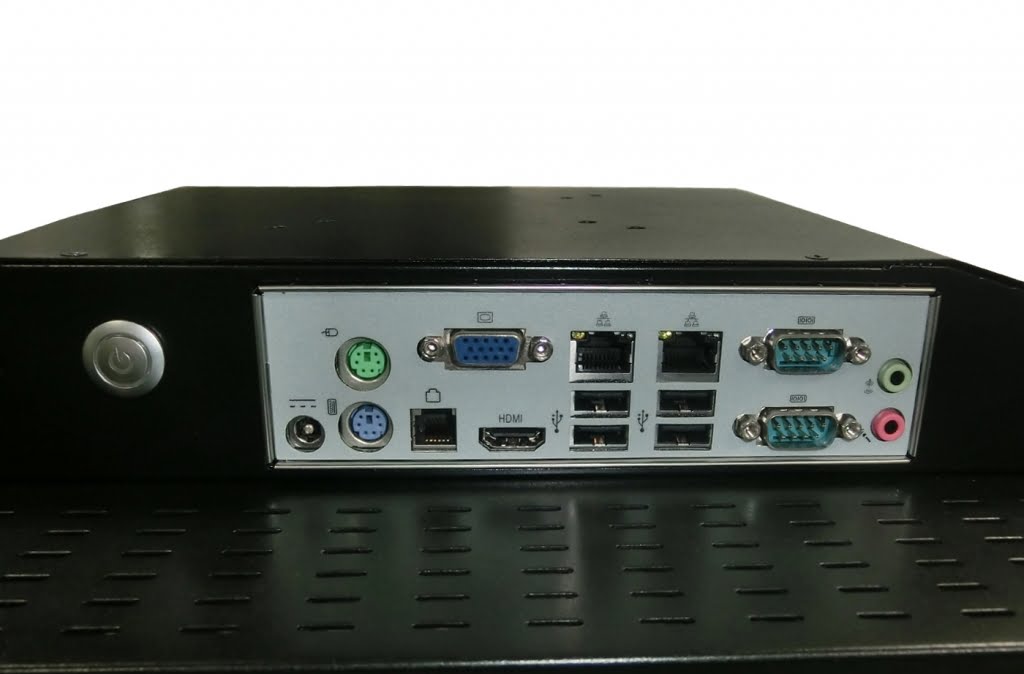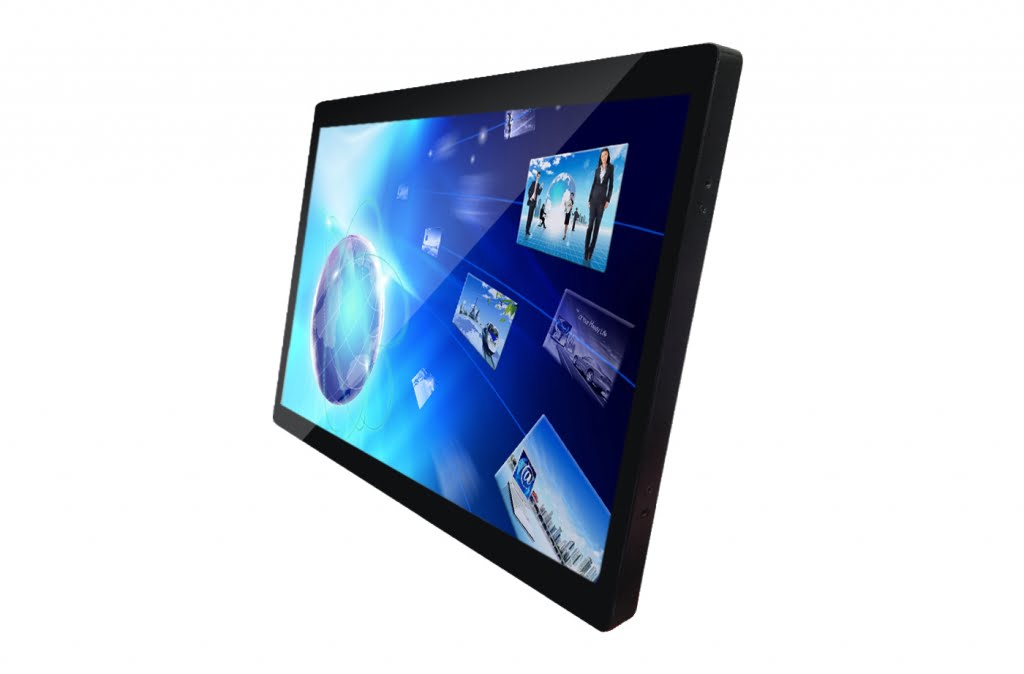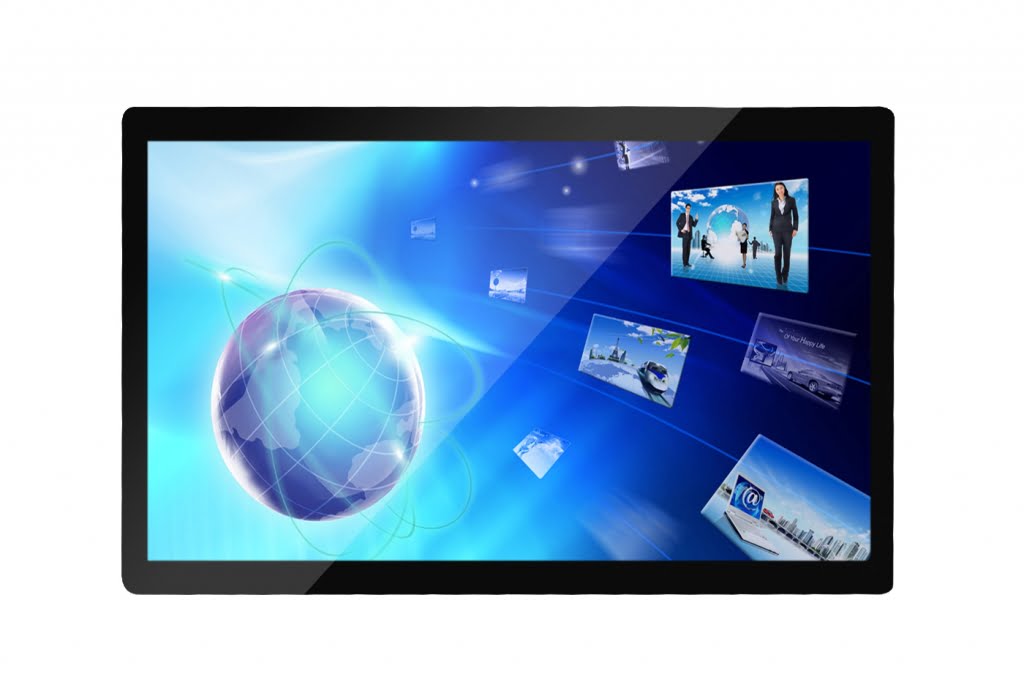 For more information please email info@crystal-display.com or call our main office on +44 (0) 1634 327 420