The medical panel computers and Medical grade monitors in our range comply with ISO13485:2003, UL60601-1/EN60601-1, CE, FCOClass B Cert to ensure medical operation safety.
Especially designed for the medical environment the panel computers adopt IPX1 waterproof design which protects the entire system from outside liquid.
Increased convenience and reduces cost.
Our  medical panel PCs are manufactured to the strictest medical standards including EN-60601-1, UL60601-1 and UL2601 certifications.
CDS offers a wide range of medical touch stations including high performance platforms, zero noise solutions and ultra slim models ideal for all clinical applications and environments.
CDS can supply medical panel computers built to your exact specification including processor, memory, storage and software requirements.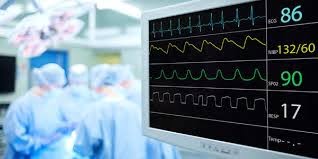 Medical Certification Standards
The medical PCs at CDS were specifically designed for medical fields to protect patients and personnel when interacting with electrical systems. Medical devices are being subjected to more and more technical certification standards. All of CDS's medical computers are EN/UL 60601 certified and have varying degrees of other certifications including: LCD, VCCI, CE, FCC, ISO 14971. We make sure that our medical computers are certified, so you can be assured that your medical equipment adheres to all the standards that ensure patient safety.
Touchscreen Design for Ease of Use
CDS's all-in-one medical computers come with resistive or projected capacitive touchscreens depending on your application. Since gloves are a fixture in the medical field, the screens can be used while wearing gloves of any kind. The touchscreens have an IP65 rating and fully flush front, so that cleaning is fast and easy.
Hygienic Design
Most of the medical computers are made with an antibacterial coating that suppresses the growth of MRSA by up to 95%. Each of the touchscreens are sealed in an industrial grade housing that is smooth and easy to clean. Crevices and cracks on the units are minimized to prevent the growth of bacteria.
Industrial Components
Medical care is a nonstop job, and CDS's medical computers are designed to run 24/7, 365. Each computer is built with high quality internal components to ensure the entire unit is durable and reliable.
Accessibility and Versatility
CDS's medical computers are mountable with standard VESA mounts. They are designed to be slim so that they can be installed on wall or arm mounts, on table top stands, as bedside terminals, or on medical carts.
Specialized Medical Computers for Your Application
We also offer medical PCs for specialized applications and with additional features. You can add 4KV isolation for USB and COM ports, and there is a range of CPUs available that we are always updating as the newest technology comes out. We have a wide selection of input and output ports and PCI-E slots for extra customization if needed. Contact our team to find the best medical computer for your application.
| Image | Part Number | CPU | Chipset | LCD | LAN/ USB/ COM/ Display | Expansion |
| --- | --- | --- | --- | --- | --- | --- |
| | CDS-PC240 | Core™ i7/i5/i3, Celeron® & Pentium® | SoC Integrated | 24-inch FHD (250 nits) | 1/8/0/1 | 1 x PCI Express Mini Card, 1 x SDXC |
| | CDS-PC153-834 | Celeron® J1900 | SoC Integrated | 15.6-inch WXGA (300 nits) | 2/2/3/0 | 2 x PCI Express Mini Card |
| | CDS-PC175-873 | Core™ i7/i5/i3 & Celeron® | QM77 | 17-inch SXGA (350 nits) | 2/4/1/1 | PCI or PCIe x4, 2 x PCI Express Mini Card |
| | CDS-PC102-832 | Atom™ N2600 | NM10 | 10.4-inch SVGA (400 nits) | 2/2/2/1 | PCI Express Mini Card |
| | CDS-PC225-873 | Core™ i7/i5/i3 & Celeron® | QM77 | 22-inch WSXGA (250 nits) | 2/6/3/1 | PCI or PCIe x4, 2 x PCI Express Mini Card |
| | CDS-PC152-832 | Atom™ D2550 | NM10 | 15-inch XGA (400 nits) | 2/4/2/1 | PCI Express Mini Card |
As you can see the Medical panel PCs come in many forms with many options an features including:  Fully Sealed medical panel computer, Medical and Industrial Panel PCs, Medical Panel PCs, and Medical wipe down Anti-bacterial.
Our Touchscreen Panel PC range can include many features and benefits including: Rugged Industrial Client Computer, PCAP Touchscreen, Open Frame Panel PCs, Touchscreen Panel PCs, Modular Industrial Panel PCs, Fanless Semi-Industrial Panel PCs, Rugged Panel PCs, Wide Format 1080P Panel LCDs, Fully Sealed Monitors, Industrial Panel PC Touch Screen, Low consumption 'fanless' solution, Resistive 4 or 5 wire touchscreen, front panel mounting, operator panel, Aluminium Front / Metal Chassis, Open frame design, Touchscreen Support, Flat P-CAP Maritime, 10.4 vehicle mount computer, 19" aluminium panel PC, Heavy industrial Panel PC, In Vehicle Signage Panel PC, High-end Industrial Food and Pharma Panel PC, Projected Capacitive Multi finger touch screen, Multi touch built-in-panel PC, Dual touch built in panel PC, Fanless multi touch built-in Panel PC, Multi touch panel PC, Fanless Touch panel Computer, Industrial panel computer, Open frame industrial panel computer, Industrial Flat Panel Monitor, and Panel mounting options.
To see our Industrial (non Medical) Panel PCs please click here Industrial Panel PCs
If you do not need a built in PC our range of Industrial Monitors could be the ideal solution and you can click here to find more details Industrial Monitors
To take a look at the whole range please visit our Panel PC web page page.
For more information please email info@crystal-display.com or call our main office on +44 (0) 1634 327 420.