Newly designed and developed 10.1inch 1280*800 LVDS (or MIPI/RGB) interface with HDMI PCB board for customers.
This display has a great resolution, a superb contrast and an impressive pixel pitch.
It even has a phenomenal brightness of 1,000 nits and an extended operating temperature of -20 ~ +60 degrees Celsius.
And what's even better, the price!
A high quality and low cost TFT LCD display, the PNLK-101-HB-1000-C is an unbeatable model with multiple interface options and a HDMI board as well as full viewing angles!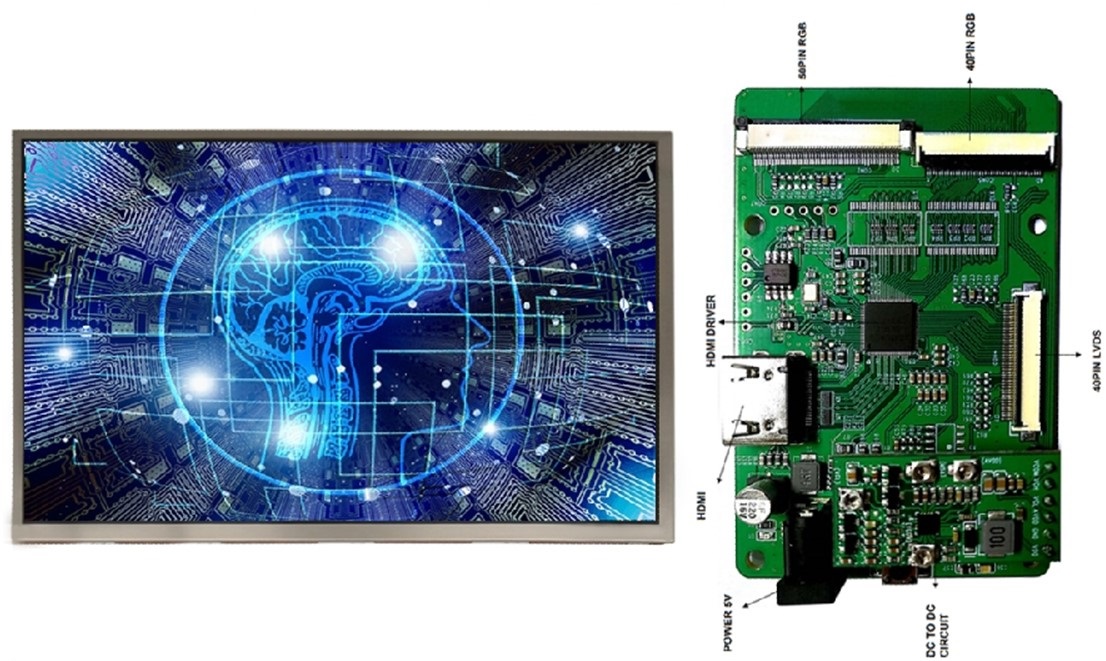 Multiple applications can integrate this high quality TFT, an extremely reliable and highly industrial display.
Explore our full range of LCD displays.
Pricing and drawings are all available for our LCD displays, please ask for more details!
For more information on our LCD products please contact us via email or simply call our UK office on +44(0)1634 327420.