Ultra-wide stretched and ultra impressive, surely you don't need any further convincing to opt for our stretched range.
But here are a few additional reasons to opt for the CDS Stretched Vue range;
MTBF 100,000 Hours
Our premium sunlight readable display modules are designed to satisfy the requirements of a diverse range of harsh, demanding environments, utilizing the latest LED backlight technology. CDS' LED-backlit displays come with lower electromagnetic noise and lower power consumption. No more frequent or continuous operation and maintenance!
Resizing LCD
From stretched to square, configurations are made easy for every space and place at any industrial facility, accommodating a wide range of installations for retail and industry.  Customisations are available upon request.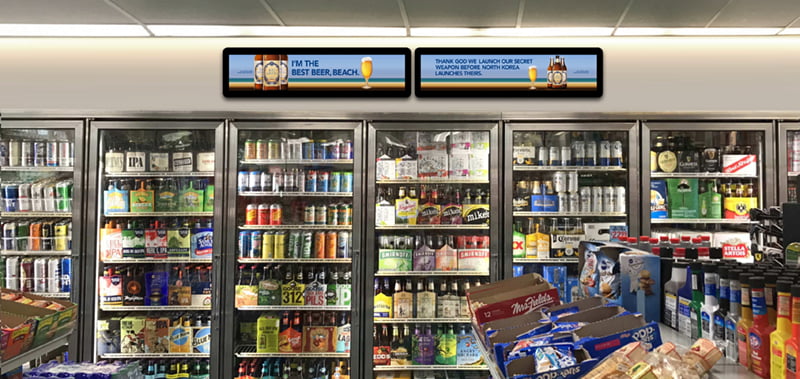 Sunlight Readable
Whether it's an outdoor kiosk at a gas station or digital signage at an oil field, visual readability is imperative. The high brightness ensures perfect visual readability under any lighting condition.
Daisy Chain
Daisy chain is a wiring scheme in which multiple devices are wired together in sequence or in a ring. There is a master chain that may come with multiple slave chains. The objective of daisy chains is to broadcast real-time information consistently and simultaneously across various different points within the installation environment. Train stations, airports, department stores, large campuses, sports arenas or stadiums are among many scenarios where daisy chain technology brings great benefits to system integrators and designers. 100M long distance video/ audio transmission via an easy network CAT5 cable is the most cost-effective solution for transportation.
Vandal-Proof
Our solutions are vandal-proof from IK7 to IK10, with ability to withstand hostile environmental conditions prevalent in an industrial set-up.
Waterproof
Our solutions are waterproof from IP65 to IP68, with ability to withstand hostile environmental conditions prevalent in an industrial set-up.
Wide Temperature
CDs solutions come with various types of panels that guarantee high performance between the temperature range of -40°C (the lowest) and up to 80°C (the highest).
For more information on our stretched display range please visit https://crystal-display.com/products/stretched-displays/
Or contact our experiences sales team on +44 (0) 1634 327420 or email info@crystal-display.com