Here at CDS we are always aiming to make life easier for our customers.
To help our customers design in stretched displays swiftly we have decided to stock the MO-495-003-1200-L.
This is one of our most popular sizes and we have seen installs from all over the world including indoor and outdoor retail solutions as well as industrial installations.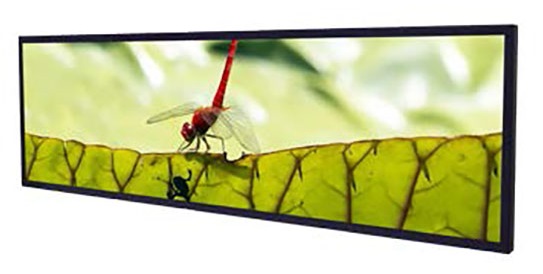 The MO-495-003-1200-L, 49.5 inch; 
Resizing display (aspect ratio of 16:4.5)
Sunlight readable, high brightness (1,200 nits)
Resolutions: 1920 x 538
Wide view angle of 178° (H), 178° (V)
Low power consumption
BL MTBF: 70,000 hours
Please see more in the full spec as below;
For more information on our stretched display range please visit https://crystal-display.com/products/stretched-displays/
Or contact our experiences sales team on +44 (0) 1634 327420 or email info@crystal-display.com