Do you have customers who are in desperate need of standing out? Why not help them and present unbeatable digital signage solutions.
In the modern world of fast food customers expect exactly that and displays could;
offer a faster and digitalised service
offer a lasting impression for customers after their quick visit increasing the chance of return visits
catch the customers attention during their speedy visit
There are many options for digital signage for restaurant applications, so whether you want to add a digital poster or completely modernise the environment with technology we can help you;
Digital Ordering Systems
Many fast food restaurants are now implementing PCAP touch digital poster kiosks so that customers can order food themselves. This is a great way to make the ordering process faster and more efficient as well as meaning staff can be redistributed to preparing the food to make it even quicker.
Another completely revolutionary way of upping your food ordering game is by installing transparent LCD displays.
Check out this phenomenal transparent install for a restaurant without any staff at all;
Digital Menu Boards
Make the menu easily accessible and easy to read by displaying it on digital menu boards.
We have launched a new display based on our professional monitors with in-built android networked media players and a years free subscription to our software.
So it is even easier to display content for customers.
Check these incredible all in one solutions out further here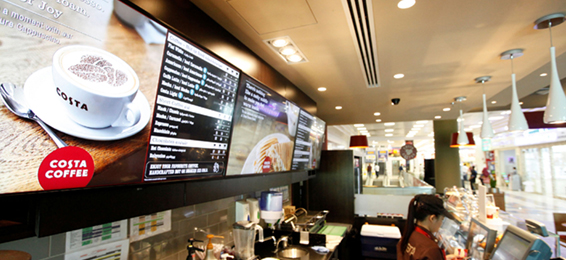 Window Displays
Why not catch even more attention by getting your customers menu in front of passers-by ready for their next hunger pang?
It is not all about reaching those who are already in the restaurant but encouraging new custom which is easily achieved through window advertising.
Check out our high brightness monitors which includes ultra wide stretched displays.
Or why not go all out and offer transparent LED window displays. These can transform your windows by turning them into an advertising platform whilst continuing to let ambient light into the restaurant and not completely blocking window. See more here.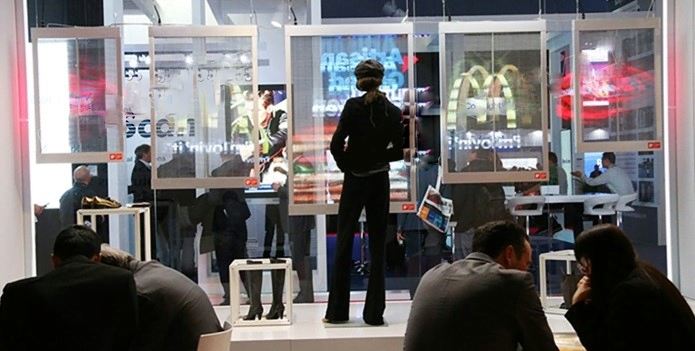 Point of Sale
Another great way to get customers attention is at the point of sale which can be achieved with small scale POS displays which could tempt customers with special offers for last minute impulse buys.
10 inch POS displays can be seen here – https://crystal-display.com/products/shelf-edge-10inch-pos-digital-signage-displays/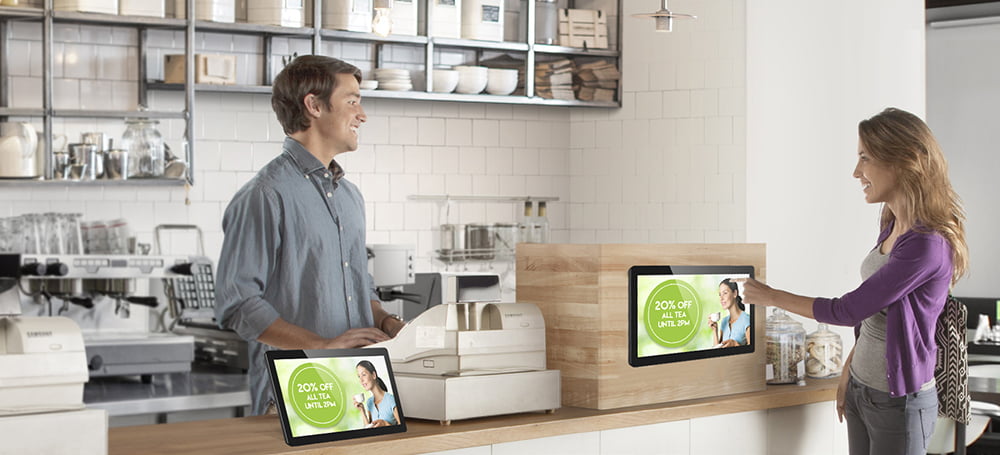 Advertising Posters
Or why not have digital posters in your restaurant? Freestanding posters are a great way of saving space and wall mounted slimline displays can be easily installed to showcase special promotions or new items to freshen up any restaurant with a bright and modern feel for a low cost.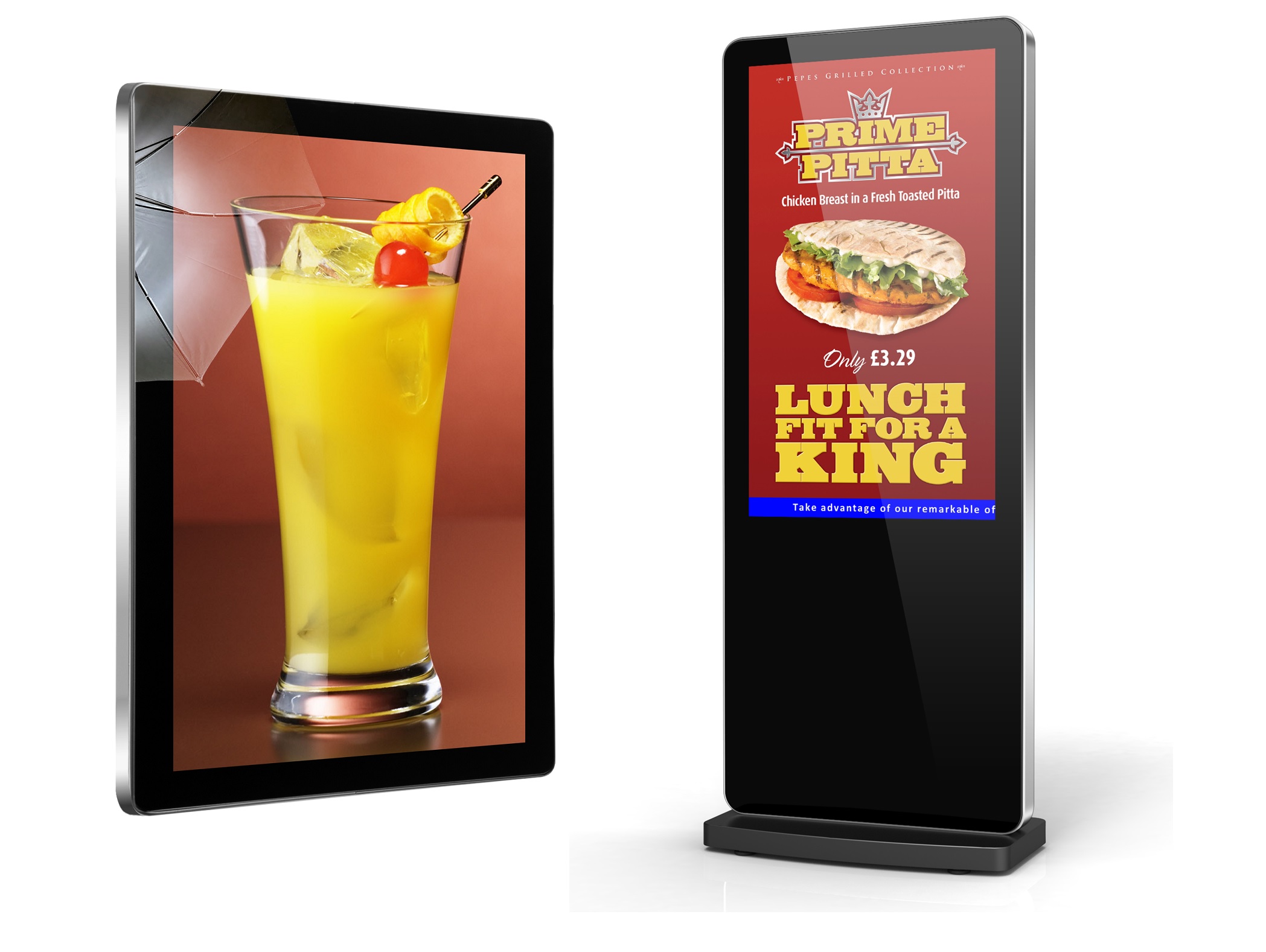 All in stock ready for immediate delivery.
Click here to see our Digital Signage Range
Or why not check out transparent LCD displays for that advertising spark to really get you noticed
For more information including pricing and a data sheet please email info@crystal-display.com or call our main office on +44 (0) 1634 327 420.