Our Transparent Displays always get attention from passers by at exhibitions because of it's bright and clear quality, and that it is very unique, allowing for you to differentiation yourself from the competition. What ever you are promoting, you can show your products and ideas in creative ways that will bring people in, and to see what you have to offer as a business, enabling for more interaction and gaining customers.
There are many ways to create that "Wow!" factor with our transparent displays. A great way to reveal one of your products in an exciting way is to use one of our transparent showcases, place an item in the showcase, and then play content on the transparent display, bringing more attention to the item inside.
If you would like to increase the popularity of your exhibition stand, using transparent displays will give you that cutting edge in promoting your brand and gaining a high amount of interest.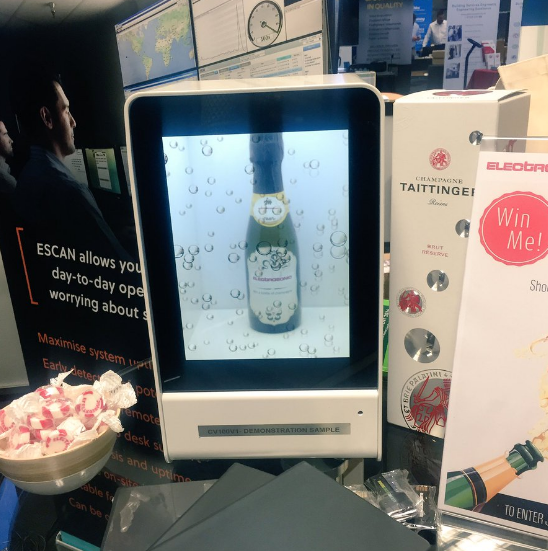 To check out our full range of Transparent Displays please click here
Or to simply find out more information and request data sheets contact the team via email or call our UK main office +44 (0) 1634 327420