CDS DO BLACK FRIDAY – FOR ONE DAY ONLY, LIKE IT SHOULD BE!
I'ts Black Friday and here at CDS, BUT THESE DEALS ARE FOR ONE DAY ONLY!
Check out our Black Friday offers as below!
You can grab a stocked display for a steal of a price, so you are getting a bargain AND you don't have to wait a lead time to receive it.
Did you know our ISO 9001 Certification has been approved? 
Have you watched our corporate video yet? 
---
HALF PRICE –WOW-FACTOR 3D HOLOGRAPHIC LED FANS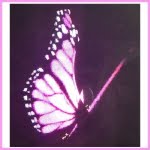 Low cost unique display that catches everyone's eye both up close and from a distance. The impressive single-bladed device can create a vivid 3D holographic animation making the blade behind the LEDs disappear leaving behind just a floating object.
42cm Diameter
Resolution 450px (D)
Refresh rate 10fps
Embedded Micro SD Card

Conversion software included
NOW ONLY £295 / $380, 18 UNITS AVAILABLE 
YOUTUBE LINK HERE
---
SLEEK AND EYE-CATCHING TRANSPARENT LCD SHOWCASE BOXES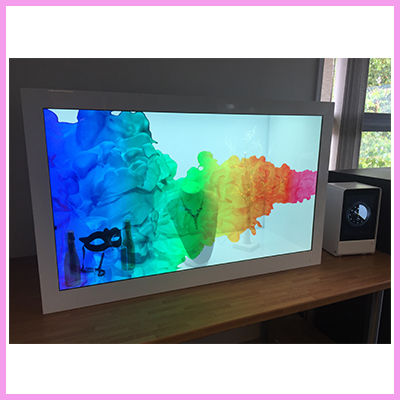 ​Transparent showcases give the mystical effect of the transparent LCD in a pre-designed and finished, boxed solution. So, you can give your audience the "WOW" factor with ease.
Even though they have been on the market for many years most people have still not witnessed the technology and so are gobsmacked as to how the displays work. They continue to take the retail sector by storm as they give that unique advertising spark.
This amazing technology allows you to put a product inside a showcase, and then run digital advertising content on the high-resolution transparent LCD in front to grab attention and help promote and ultimately sell the product.
WE HAVE A HUGE 48″ SHOWCASE ON OFFER FOR £4,000 / $5,200 (usually £5,432 / $6,964)
---
MIXING TWO UNIQUE TECHNOLOGIES FOR SOMETHING BREATHTAKING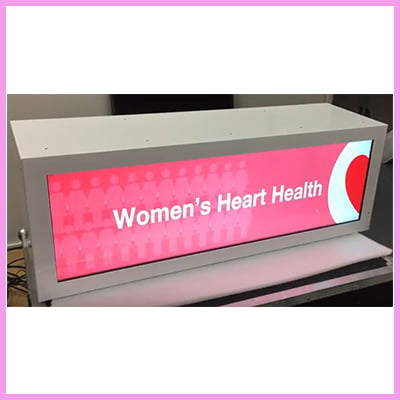 Transparent Stretched displays are now available from CDS – mixing two unique technologies to create a completely innovative display.
Due to the increased demand for both stretched displays and transparent LCD displays, we are now offering stretched transparent LCD models.
We have the incredible 29.3″ standard ClearVue showcase and then we also have the ability to make any stretched display of interest transparent and then build a showcase for it, so just ask us.
In stock right now we have a 55″ cut stretched showcase as seen in the image and video as below, this is from a cancelled order and so can be offered FOR ONLY £3,000 / $3,840
YOUTUBE LINK HERE
---
STRETCHED LCD DISPLAYS WITH NO LENGTHY LEAD TIME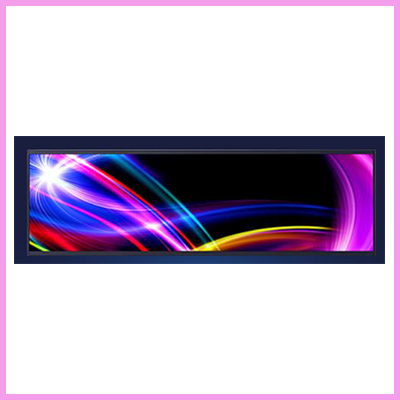 We have an amazing, vast range of ultra-wide stretched displays to offer you! Enclosed monitors as well as panels and kits for integration.
Sizes available from 6.2″-86″, Native & Cut, Hibrite/sunlight readable options, ultra slim point of sale options, high resolution, ultra-wide viewing angles, transparent versions, square versions and landscape & portrait options.
The lead time for these is usually 8-10 weeks from order!
BLACK FRIDAY OFFER – 2 x 47.8″ High Bright Stretched LCD Monitor, 1600 cd/m², 1920×178 and 1247.2 x 154.1 x 62.9 mm (outline dimensions) @ £2,274 PER UNIT.
YOUTUBE LINK HERE
---
SUPER NARROW BEZEL VIDEOWALL DISPLAYS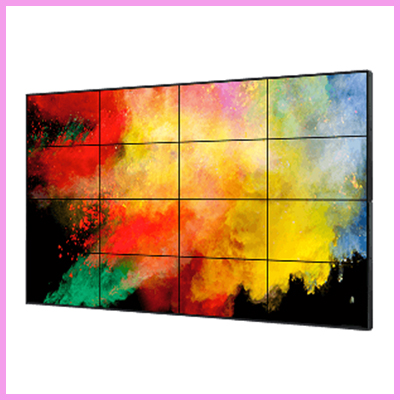 Take your business message to new heights with our virtually seamless super narrow bezel LCD Video Wall Displays.
We offer 49″ and 55″ models and have stock now in the UK available for immediate dispatch so you can create a large dramatic display with more impact.
Our Video Wall solutions offer unbeatable value and feature a commercial grade IPS panel that delivers incredible image quality.
BLACK FRIDAY OFFER – BOOK IN A WEEKS RENTAL FOR ANY TIME TODAY FOR ONLY £500 FOR THE WEEK! (based on a 2×2 videowall display using 46″ modules)
YOUTUBE LINK HERE
---
STRETCHED LCD MONITORS WITH TOUCH INTERACTION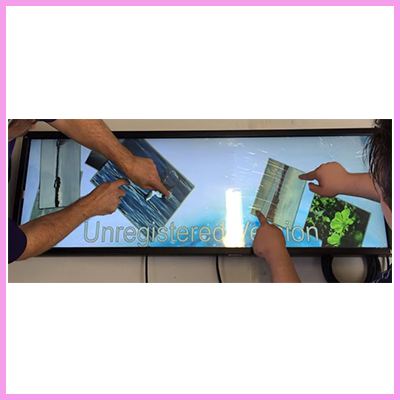 Stretched displays are impressive as they are but when you add touch they present a completely new innovative digital signage solution.
They could be used in retail, in immersive experiences such as a museum, the possibilities are endless.
BLACK FRIDAY OFFER – we have in stock 10 x 37.8″ touch monitors at only £1,700 per unit (MOQ 10 units) 
YOUTUBE LINK HERE
---
Have you been missing out on our newsletters?
Simply follow the links to see a full list of all our newsletters.
This could be great if you have a particular interest, you can simply click on what interests you!
Please contact us if you would like to order any of these displays 😊
To check out more of our products for advertising, visit our Digital Signage page.
For more information please email info@crystal-display.com or call our main office on +44 (0) 1634 327420