We have launched the new N-series tablet, another brand new and impressive product, designed as an all in one self-service kiosk.
Kiosk is not a new solution in the market, however, a flexible tablet that is modular based and allows customers to attach a functional module such as barcode, RFID or Magnetic swipe is not as available in the market and, so we pride ourselves on offering a new total solution to all kinds of kiosk applications.
The incredible N-Series tablet has so many features and benefits, it embodies an option for attachments such as a magnetic card swipe, RFID readers and barcode readers that enables applications in system terminals, retail stores, restaurants, hotels, self-service kiosks etc.
With continuous support of parts for 5 years or more, an integrated STAROS- the kiosk lock-down app and STARCONTROL- remotely managed tablets software, N-Series, reinvents a tablet to an all in one solution for growing enterprises to streamline productivity.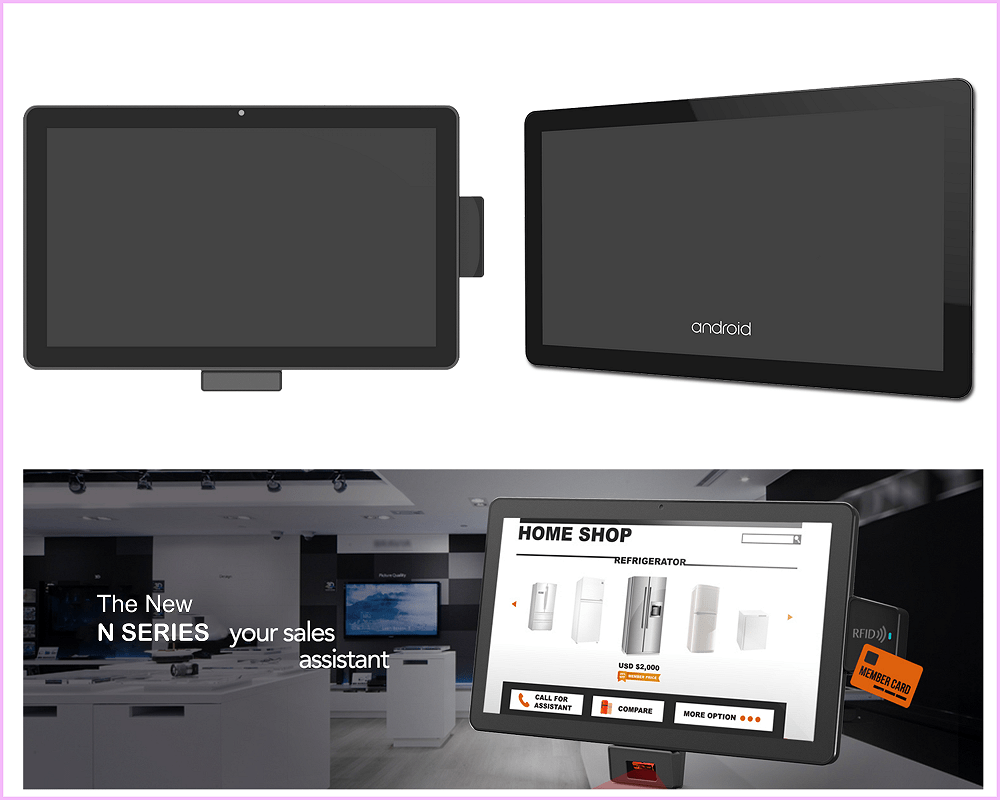 With 10-point PCAP touch technology (reflective glass), flexible CPU choice and increased security and durability with all controls featured on the back as well as toughened tempered glass the N-Series is entirely reliable. The tablet is equipped with embedded WiFi and offer a 4G module enabling remote content on multiple devices as well as great cable management and are fixation ready for options including; wall-mounted, tablet-mounted and shelf-mount.
Robust displays manufactured with industrial components for optimum reliability, so the tablets can be used 24/7 with trio operating system choice.
Launched this Summer the tablets are covering industries in hotel, restaurants, retail shops, commercial buildings etc.
For more information on this product please visit https://crystal-display.com/products/android-tablets/
Interested further in our digital signage range? Please visit our digital signage webpage. 
Or to simply find out more information about this product and request data sheets contact the team via email or call our UK main office +44 (0) 1634 327420