Crystal Display Solutions has launched multi-touch large format displays to their range from 40 to 80 inches equipped with the Shadow Sense technology. The five new multi-touch displays have up to six touch points and are designed for 24/7 use in interactive digital signage installations intended.
ShadowSense technology will set displays apart form the competition due to their high performance sensors and can be installed in very bright environments. The main application areas of the displays are interactive digital signage solutions for retail, guidance systems or self-service terminals in shopping centers, fast food restaurants, airports and theatres. In education and business environments the displays can be used as interactive whiteboards to promote active participation in meetings and classrooms.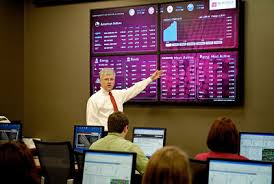 "Consumers have already placed an increaed interest and importance on touch technologies. This has been spurred from smart phones and tablets and is now leading onto interactive whiteboards in meeting rooms and self-service terminals in fast-food restaurants. This will push the touch functionality in the digital display market even further, "said Chris Bartram, Managing Director at Rochester-based Crystal Display Systems.
The displays are characterized by robust design made with tempered safety glass. Anti-reflective coating ensures good readability in bright light. At the same time they should provide reliable results and no scratches on the screen as they prevent wear due to ruggedised components. To meet customer requirements and applications better suited to fine-tune the touchscreen parameters is also possible.
The displays are also incredibly easy to use and update content. Through the plug – and – play function for all major operating systems, the need for calibration or driver installation is not necessary.
Find out more about our PCAP touch monitors and all our multi-touch monitors.
Or simply contact us at info@crystal-display.com or call us at our UK office +44(0)1634 327420